2021.03.1 - Released on Apr 2021
2021.03.1 - Released on Apr 2021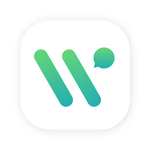 Updated by Helpdesk
Release Version Note
Tested in latest stable versions on windows:
Chrome: Version 89.0.4389.114 (Official Build) (64-bit)
Edge: Version 89.0.774.68 (Official Build) (64-bit)
Firefox: 87.0 (64-bit)
WATI Web Enhancement
Upload media files into template messages from your local machine. No need for the URL anymore.
"Contacts" screen: Add filter attribute "AllowBroadcast" and "AllowSMS" in the Contact List Attribute Filter dropdown.
Enhancement to prevent losing unsaved flow when navigating to other menus from the unsaved flow.
Showing WhatsApp status when export contact list from Contacts screen
Add search function in the "Flows" screen
Enhancement when sending template message to a new number from team inbox screen, allow to input value for header parameter if sending template contains variable in the header.
Add two new notifications in "Manage Notification" screen:

New Chat Assigned to team: When a new chat is assigned to your team
New Message on assigned team: When a new message comes on a chat assigned to your team

Show country flag beside each number in TeamInbox
Enhance to allow filter Status on Team Inbox to be retained even on page refresh or loading next time.
Showing statistic in Sequence (reply material): Triggered (how many times), and Completed (how many percent)
Integrate with Zapier: many new features in Trigger and Action.
Shopify integration: Add option to Shopify setting to choose phone(shipping or billing) in order to send messages to customers.
Woocomerce integration enhancement: New option to allow users to choose Default country code. When customers taking their phone numbers without country codes, this default country code will be used and can send messages to customers.
WATI PRO Plan
Node "Webhook" enhancement: Allow parsing response with an array of objects.
Enhance to allow the user to edit sequence name.
Allow PRO plan to have a maximum of 400 keywords (instead of 100 as per normal plan)
A new node in Flow Builder called - "Update Chat Status" allows the chat to be updated to: Open, Pending, Solved, Spam&Block
Mobile App
Improve speed
New notifications Page for Customizing Notifications in mobile, similar to the web version
Addons/Plugins
WATI Bug Fixed
Fix the issue that the URLs are displayed incorrectly when sending URLs with underscores (_) from the "Team Inbox" screen.