What is Conversation Based Pricing?
What is Conversation Based Pricing?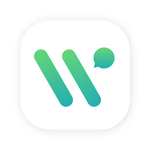 Updated by Helpdesk
Starting 1st June 2023, Meta has released its new pricing model. Please read below to know more.
How Does The New Pricing Model Work?
As a WhatsApp Business Solution Provider (BSP), we at Wati are committed to informing you about important updates and changes that may impact your business. Starting June 1, 2023, WhatsApp will update its conversation-based pricing, affecting businesses using the WhatsApp Business Platform.
Service (User-initiated) Conversation-  Where users reach out to the business regarding support and general queries.
Business-initiated Conversation-  Where business will deliver Notifications or broadcast messages.
We now have three different categories of templates . The pricing will depend on the type of template you are using for the broadcast/notification.
All your existing WhatsApp template messages were migrated into 3 brand-new template categories called

Marketing : Promote your products or services effectively through business-initiated conversations.
Utility : Boost your business with transaction-related messages, such as purchase notifications or billing statements, delivered directly to your customers who have opted in.
Authentication : Elevate security by initiating conversations with one-time passcodes for user verification. Perfect for account registration, account recovery, and addressing security concerns.

Referral Conversation- By definition, referral conversations count all the conversations generated through:

Click to Action buttons on Facebook pages
Click to WhatsApp Ads

For all Referral Conversations -

Session Expiry limit is 24 hours from customer's last message sent time
Free messaging limit is 72 hours from the time the conversation was initiated. The 72 hours free is applicable only if the business replies to the customer within 24 hours.

Note

Subsequent conversations with the same user after 72 hours will be charged as per the conversation based pricing model. Conversation Pricing Model
The conversation that initiates from the CTWA Ad is free, but the Ad itself isn't free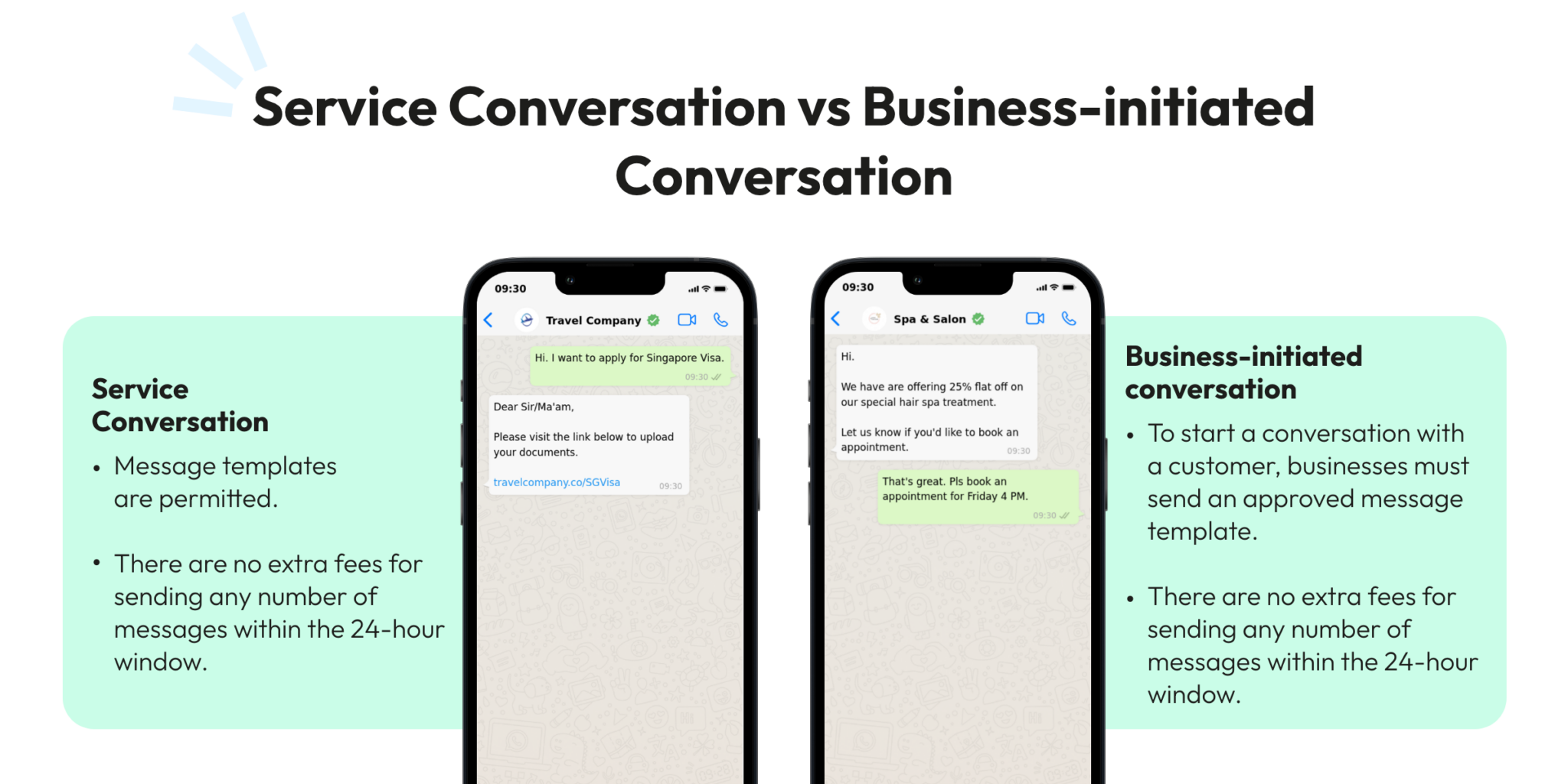 All conversations are measured in fixed 24-hour sessions. A conversation starts when the first business message in a conversation is delivered, either initiated by the business or in reply to a user message. Businesses and users can exchange any number of messages, including template messages, within a 24-hour conversation session without incurring additional charges. Each 24-hour conversation session results in a single charge.
Important points to remember -

1. Charges for conversations are based on the user's country code. 
2. The charges will be different, depending on who initiated the conversation (the business or the end-user).
Will anything be free?
First 1000 service (user-initiated) conversation messages per calendar month will be free.
Check here for your user-initiated conversations coming from Facebook click-to-ad campaigns.
What should the businesses do to get the most out of the new pricing model?
Well, it depends upon a business's use case for WhatsApp Business.
1.  If you are in customer support, try to resolve queries as soon as possible. You can use WATI's Multi-Agent Dashboard For WhatsApp to manage your customer support efficiently. If your support team has limited work hours, consider building a WhatsApp Chatbot that'll help in solving basic support queries on WhatsApp.
2. If you are putting your marketing Efforts via WhatsApp Business, now it's time to revamp your notification strategy. You need to focus on how you can provide more value to the users in the least number of notifications possible. Also, you need to avoid Daily notifications as it may very well result in a permanent ban for misusing WhatsApp Business Account.
In the end, it all comes to the end user's experience with your WhatsApp Business account. If that's your priority, you'll not be much bothered with the new pricing model.
If you want to learn how you can leverage WhatsApp Business API for your business, Hit the button to book a demo with our experts.
Conversation Fees:
The charges will be calculated based on the end user's phone number country code.
Starting 1st June 2023, new rates will be applicable based on template categories. Please click below to see the new Rate Card.
Do you want to estimate your cost?
Click below to get an estimate of your conversation cost.