What are the limitations of using WATI / WhatsApp APIs
What are the limitations of using WATI / WhatsApp APIs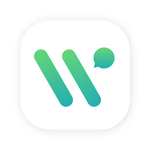 Updated by Helpdesk
WhatsApp Business API unlocks a wide range of possibilities for businesses.
However, there are some limitations on WhatsApp Business APIs that you should be aware of.
Limitations of WhatsApp Business APIs:
Pre-Onboarding:
If onboarded with WhatsApp Business API solution provider (like WATI), the previous chats cannot be seen
If onboarded with a WhatsApp Business API solution provider (like WATI), the number cannot be used on any other WhatsApp apps - including the WhatsApp & WhatsApp Business mobile app.
Post Onboarding:
Businesses can send messages to customers only after a customer initiates a message. These messages are called session messages and can be sent by businesses to customers only till 24 hours of the customer sending a message.
After 24 hours, the session expires and businesses can only send 'template messages' to their users. Template messages must be pre-approved by WhatsApp and can be done from the WATI dashboard.
All template messages must adhere to WhatsApp Commerce Policies.
WhatsApp Group Feature is not supported
WhatsApp Voice or Video Calls are not supported. Voice notes are supported.
WhatsApp Message Forwarding Feature is not supported
WhatsApp apps cannot be used with the same number if using WhatsApp Business APIs
WhatsApp Messages cannot be replied to in a thread
Sent messages cannot be deleted as WhatsApp's API currently does not support deleting a sent message.