PRO plan: Support export chat
PRO plan: Support export chat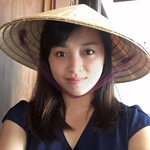 Updated by Nhi Luong
If you are using WATI with PRO plan, there will have many powerful features that support your business. One of those is the support "export chats" feature
This feature is available in Settings --> Import/Export Chats menu
From that you can see there is import WhatsApp chat (for more detail on the user guide of this part, click here)
And at the bottom, there is the export chat feature, with the "Start Export" button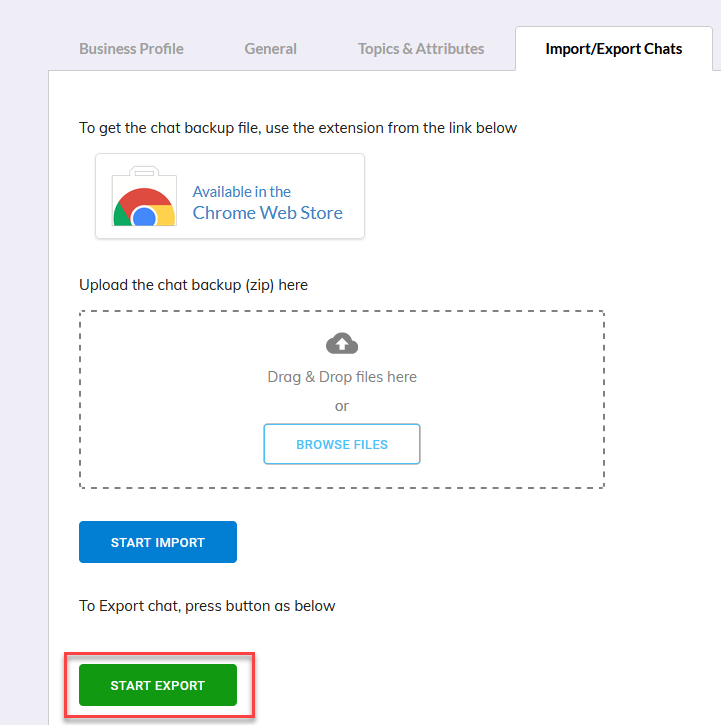 After clicking that button, there will have a prompt text that the backup chat is in progress and the user will receive an email after the backup is done.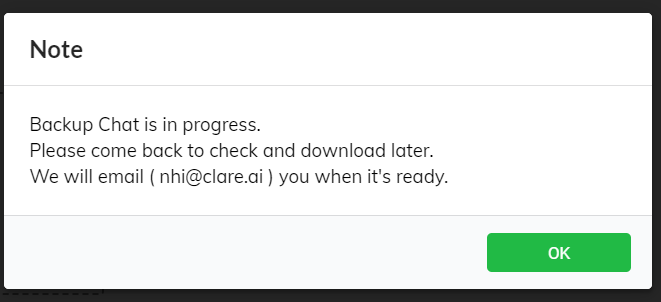 After that, you will receive an email with the below content. You can click the link from the email.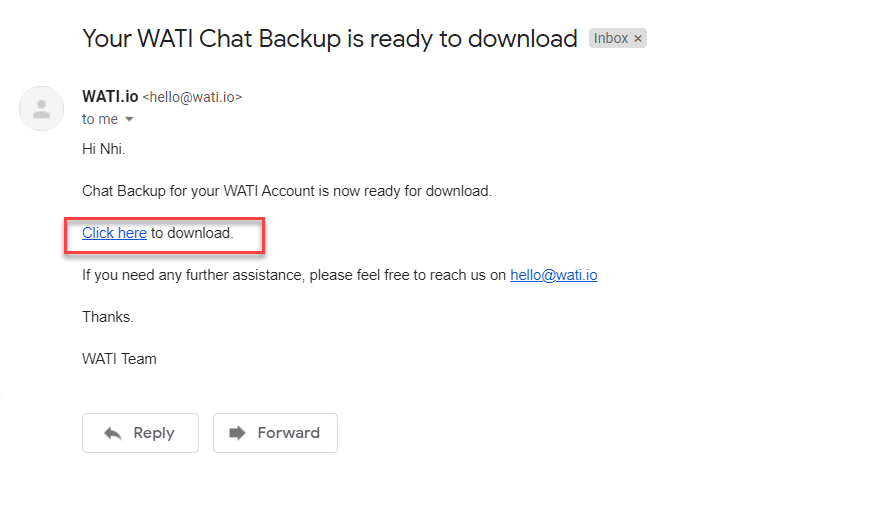 This will take you back to the Setting screen --> Click the "Download..." button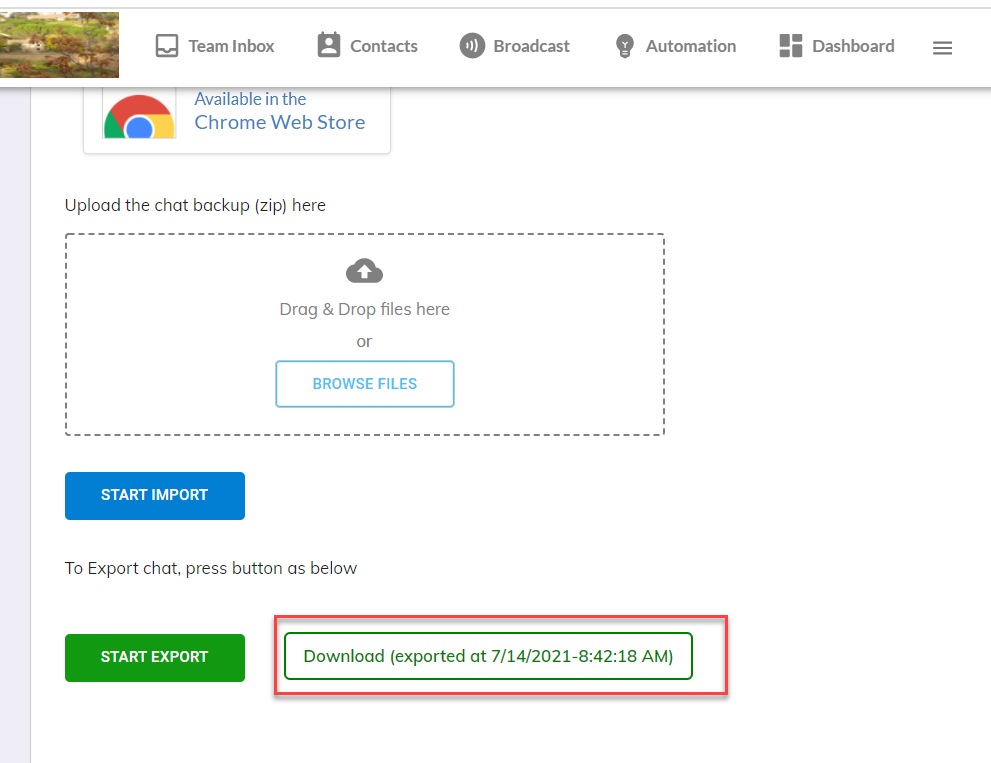 Then after the .zip file is downloaded, you can now open to check detail. There will have multiple .txt files, each file has the filename is the number that contacted to Wati. And The content will be in text with detailed timestampt.