Log Operators Out From Current Active Sessions
Log Operators Out From Current Active Sessions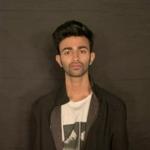 Updated by Prabhansh Jain
This article is only useful for Admin Role
Log Operators Out From Active Sessions
Sometimes we want operators to be logged out of the WATI Dashboard or an active session for some reason.
Example:
An operator in your company wants to work on something else and will no more be handling your WhatsApp Chat Inbox. So what you can do as an admin is to log the particular operator from your active session.
It is fairly simple to do so.
How To Do This?
Login to your WATI Dashboard
Navigate to Operator Management

Choose the operator you want to log out and click on the three dots corresponding to the operator's name.

Click on the three dots and you will see the last option as "Logout from Active Sessions"

Click on it and the operator would get logged out.
Thanks