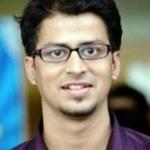 Updated by Jitesh Dugar
Wati has made a lot of progress since the day we launched. What was once seen as a WhatsApp team inbox has evolved into an end-to-end WhatsApp API solution for thousands of customers worldwide.
To reflect the added value and support our continuous innovation, we're introducing new pricing plans effective from August 10, 2023.
Note
These pricing plans apply to new customers by default.
For our existing customers, nothing has changed, and you can continue using our current plans as usual.
1,000 free user-initiated conversations per month will be included in the new plans too
However, for future upgrades or changes, existing customers must move to the new plans.
Here are some of the latest developments that will be introduced exclusively in the new pricing plans, distinct from the current plan. We'd like to showcase these before discussing the new pricing details.
Flows renamed to "Chatbots"
We've renamed flows to chatbots since we noticed that chatbots are much easier for people to understand.
Through chatbots, you can create interactive workflows that guide customers to take action. For example, businesses like Habuild have used chatbots to automate sending reminder messages to users for attending yoga classes. This resulted in 75% of users attending classes more than three times a week.
Note: This change applies to all users irrespective of whether they're on the old plans or new plans.
Flexible Chatbot Pricing Options
Many customers have been using our chatbots and automation more than we expected. Businesses want to set up different chatbot sessions to manage their customer queries instantly through automation.
To continue scaling and catering to our power users, we've introduced new add-on pricing options for chatbot sessions. Now you can customize your usage based on your needs, whether for extra support during peak times or scaling your operations.
To know more about Monthly Chatbot Sessions, please read here.
Reduced Pricing on Additional Users
We've been attentive to your feedback and recognize that Wati now serves many customers with larger teams.
Therefore, we've taken action by reducing our pricing on additional users for our New Pricing Plans, ensuring you can scale your teams without incurring additional charges.
To know more about the additional users, please check here
New Pricing Plans
Speaking of new plans, we've now expanded from two to three pricing plans, giving you more choices and possibilities to cater to your specific needs. Now, let's talk about our brand new 3rd additional plan, which is designed to meet the requirements of larger businesses. 
Get more details about our new plans here.
Introducing the Business Plan for Larger Businesses
We understand the unique challenges larger businesses face to manage multiple WhatsApp campaigns, handle high sales volumes and track results consistently. That's why we've introduced the new business plan.
With the new business plan, you can create 100 different teams for managing various activities like sales, customer support and more.
Plus, you get 30 chatbots more than the existing Professional plan. Along with these features, you will get a dedicated customer success manager to assist wherever required.
To make it even more appealing, we're offering a 5% discount on our Wati conversation rate card for business plan users to send out WhatsApp messages (marketing promotions, OTPs, delivery details) at a discounted rate.
We hope this new business plan can benefit larger customers in achieving their goals.