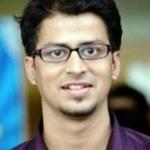 Updated by Jitesh Dugar
Segmentation
Q: Any Dedicated database?
A: You have an option to go for dedicated hosting with a choice of hosting country, with a fee of USD 1000/ month
Q: Network Segmentation?
A: Each WATI is hosted at its own docker container with its network. Machine details shall be made available upon request
Q: Separate from other customers?
A: Yes, your data will be segregated with other customers in a separate database. 
Audit Log Control, Log Retention (Logon Retention, Change Log Retention)
Q: Does the application support capture of user access activity such as successful logon, logoff, and unsuccessful logon attempts?
A: Yes, it's available in the logs and database. Is it available on demand.
Q: Please indicate how audit log files are protected from unauthorized alteration
A: The logs files are ready only and require permission to access
Q: Can the application continue normal operation even when security audit capability is non-functional? (For example, if the audit log reaches capacity, the application should continue to operate and should either suspend logging, start a new log or begin overwriting the existing log)
A: Yes
Backup & Recovery 
(Backup Policy, Recovery Point of Objective, Recovery Point of Time)
We have daily backup twice and keep for last 365 days
Backup sites
Data is backed up on a daily basis on multi-region clouds. (multi-region: Using GCP Storage Bucket)
Penetration Test
Available in Q2 2021
Current offer:
Security bundle 
Whitelist IP
Admins can delete entire conversation history with this specific contact
Admin can auto or manual remove of media, text or contacts
$99, annual plan
$129 monthly
Dedicated Hosting - $1000/month (location choice on the client)