2021.06.1 - Released on Nov 2021
2021.06.1 - Released on Nov 2021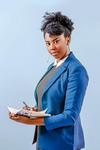 Updated by Dayana
Release Version Note
Tested in latest stable versions on windows:
Chrome: Version 95.0.4638.54 (Official Build) (64-bit)
Edge: Version 95.0.1020.40 (Official build) (64-bit)
Firefox: 94.0 (64-bit)
Overall Updates
Improved performance of WATI.
Increased security enhancement for IOS and Android WATI users.
Apply security enhancement for WATI web: enforce strong password policy, etc
WATI Web Enhancement
Automation

Send a Message: Now has added upload and send videos capability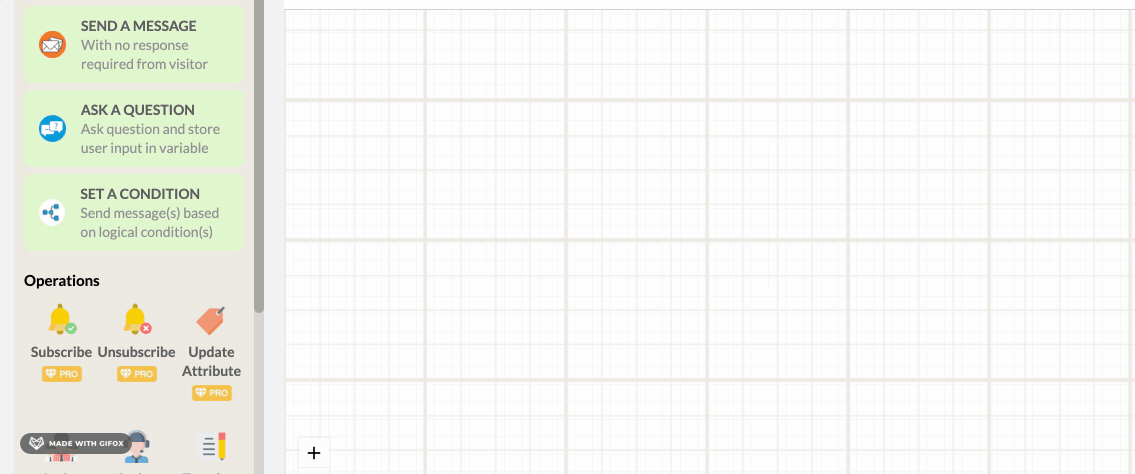 Send a Message: Can upload and send audio files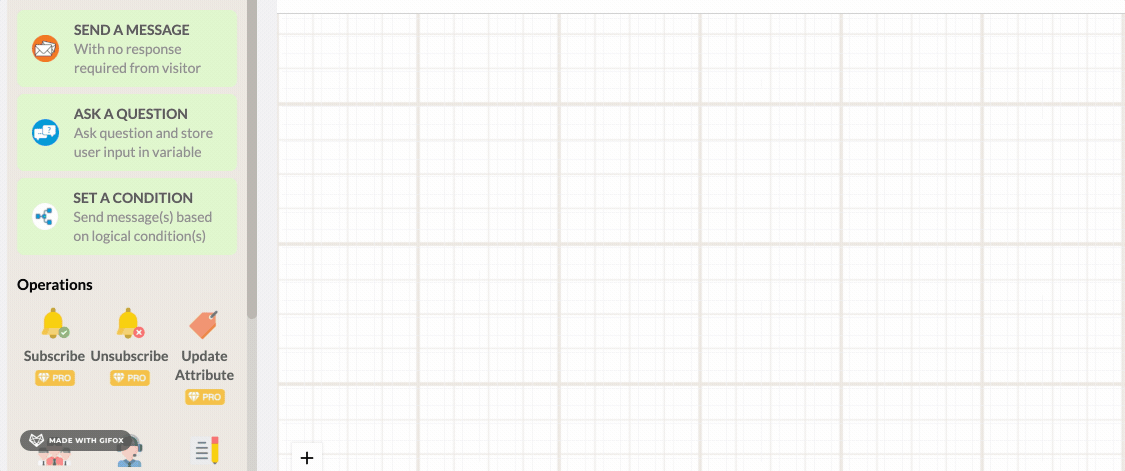 User Settings
Change your profile avatar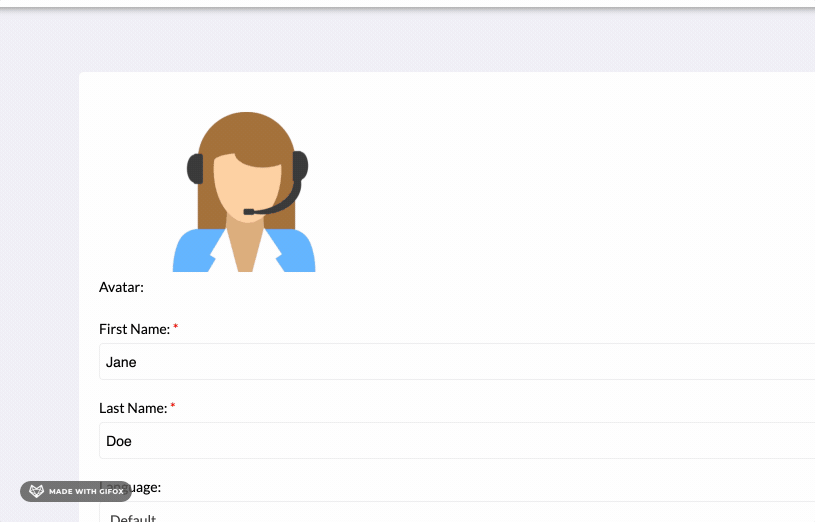 Team Inbox
Filter chats by oldest to newest in Active chats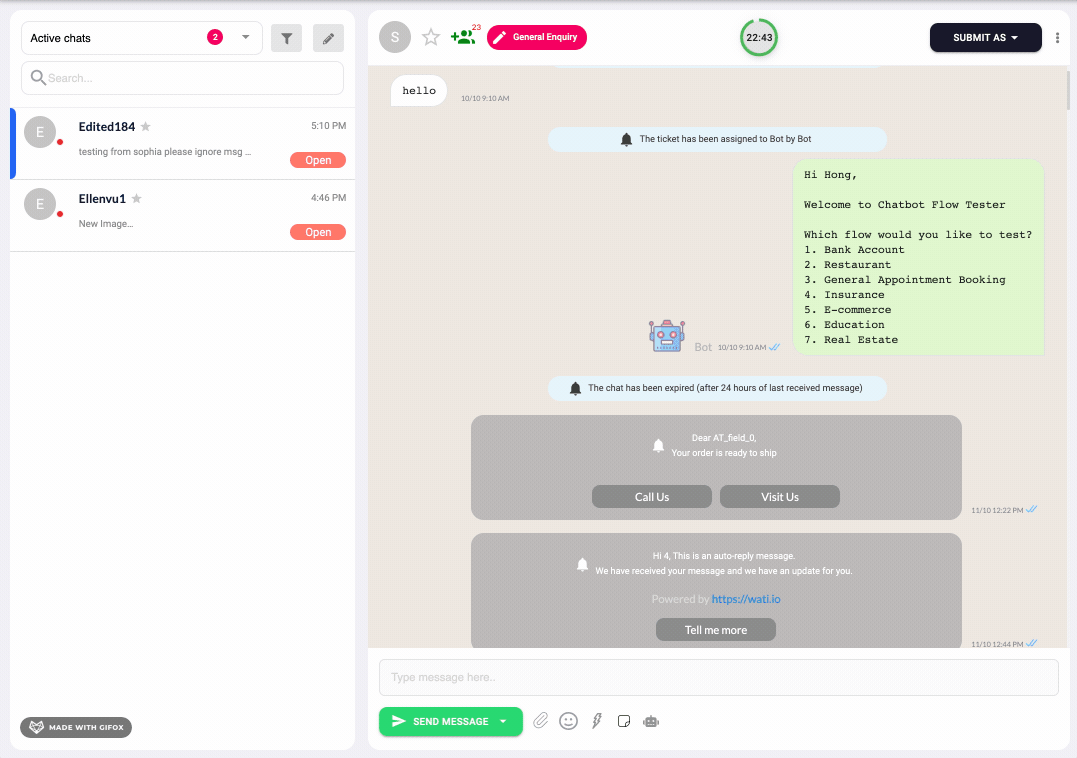 Copy and paste conversation team inbox chat links to new tabs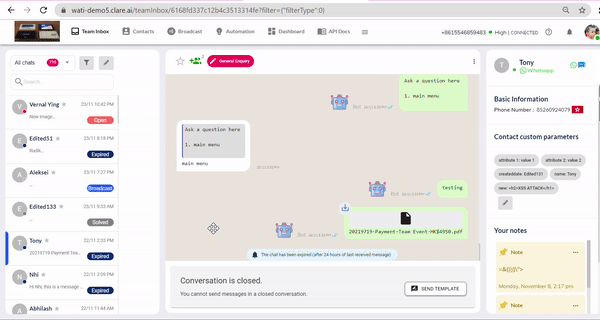 Add Retry button next to failed icon to resend the failed message.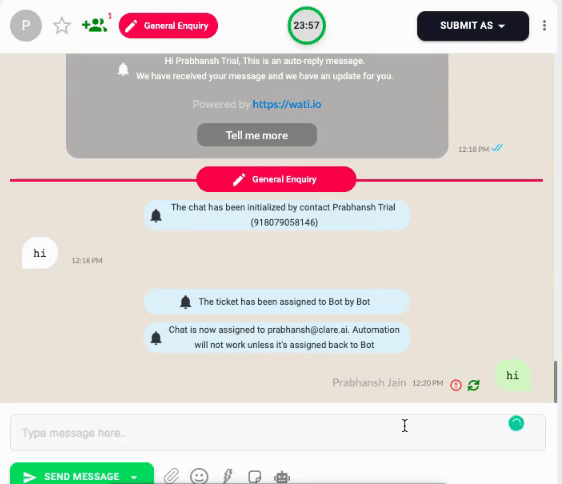 Support keyboard shortcut.
Broadcasts
Allow Auto recharge credit for sending broadcast: when remaining credit falls below a number, it will auto recharge.
WATI Bug Fixes
Able to import chats with more than 1000 contacts
Search for contacts on contacts page
Team inbox macros with attachments can be sent out
WATI Integrations
Zoho integration: Allow to send template message as buttons.
Hubspot integration: Allow synchronize contact from Hubspot to WATI and vice versa.