Add-on: Google Spreadsheet Sender
Add-on: Google Spreadsheet Sender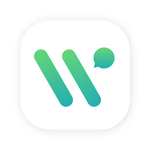 Updated by Helpdesk
Watch the video here:
https://www.youtube.com/watch?v=YS6rDCC8uhw
I. HOW TO INSTALL
Open the browser and login into your Google account and go to the Google Spreadsheet.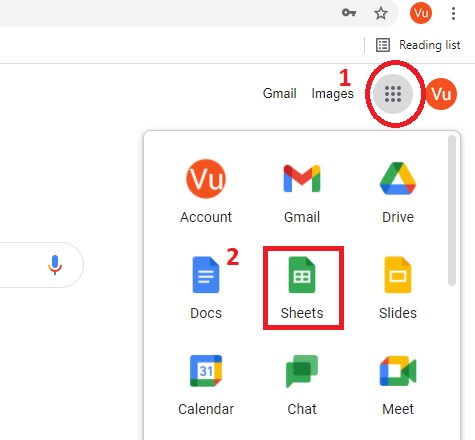 Open an existing Spreadsheet file or create a new file. After the Spreadsheet is opened, choose Add-ons --> Get add-ons as the following image to install the add-on: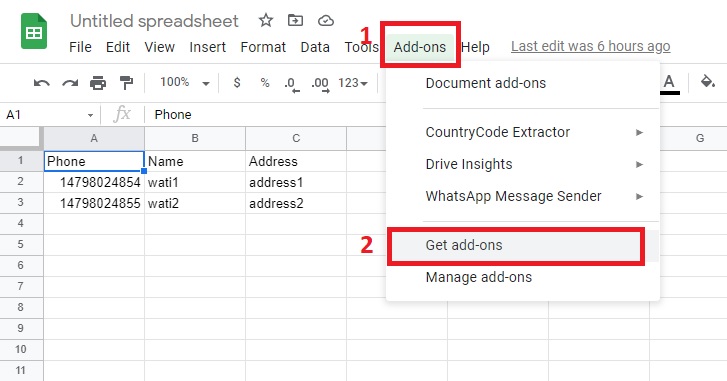 Type: "WhatsApp Message Sender" to install it:
II. HOW TO USE:
Click to Add-ons menu of google Spreadsheet, choose WhatsApp Message Sender
-->WhatsApp Schedule to open this addon:

Select phone numbers by hold and drag mouse in Spreadsheet or type to textbox in our add-on as below example:
- Select a range of cells by inputting or by dragging the mouse: A2:A6.
- Input specific cells and separate by comma (,) eg: A2,A3,A4,A5, A6.
- Mixed: A2:A6, A7,A10.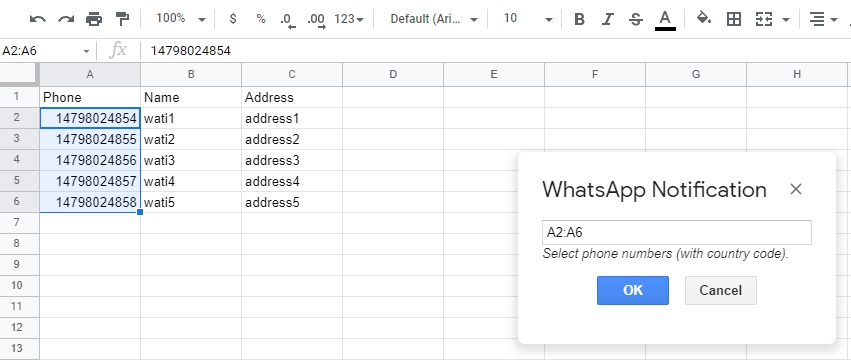 Press OK to go to the next step.
In this step, if you are new, you choose the 1st option and you are already a member in WATI, you choose the 2nd option.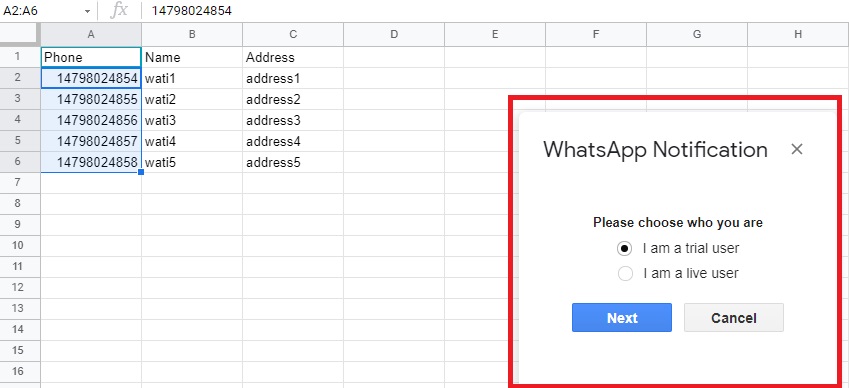 3.1 Using Add-ons as a trial user:
You click on the "Sign Up for Free Trial" link and type your WhatsUp number, check to "I agree to Terms & Conditions and Privacy Policy" then click on to submit button, you will receive the notification as image:Click to OK button to next step.
There is 0.5$ in the wallet for each trial user and you also increase your wallet by click to "BUY CREDITS" button and you also view the message fee table by click to "About template message fee" link as below image:

You click on the Next button for the next step.
We choose the message template, set the value for the dynamic available such as Name, Size, Location, and so on... You can see an example of how we set Name available in the B2:B6 range in the Spreadsheet:

In the next step: You can preview your message before sending:
- The total number of Recipients.
- Cost.
- The content message list.
- Send Now option: Send your message instantly.
- Schedule option: You can when your message will be sent.
After the sending message process is done, you will receive the notification as below image: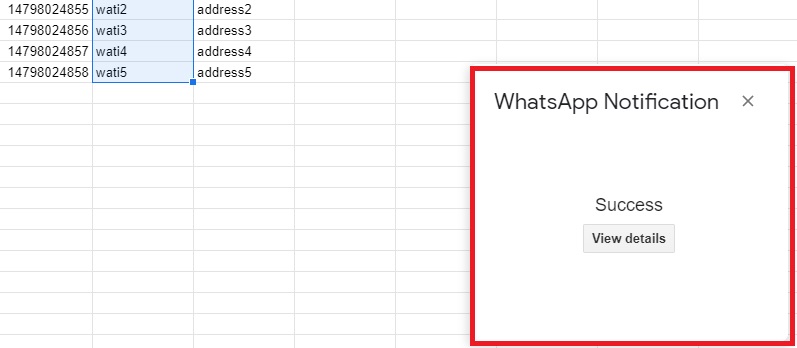 And you click to "View details" button to view your history by going: https://app.wati.io/history
3.2 Using Add-ons as live user:
You will paste your API link and Token to and send the message. The Token and API link you can get in API Docs in Setting feature of Wati.io website: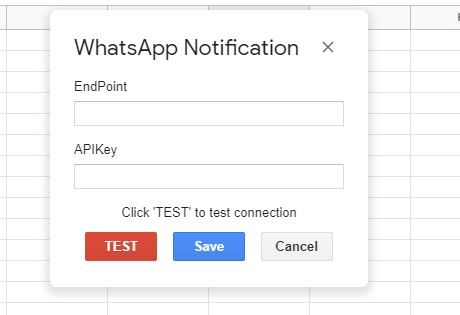 Click to TEST button to check the API works well or not.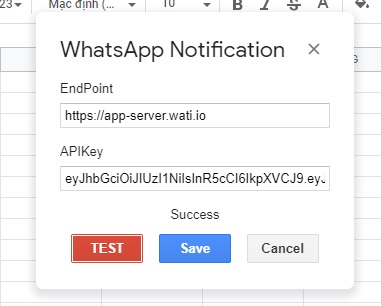 Click to Save Button to Send a message. After sending the message successfully, you will receive the notification as below image: