How to use the Sequence feature?
How to use the Sequence feature?
Updated by Jahnavi Prasad
What is and where to access the sequence feature?
The sequence feature allows users to schedule messages in a sequence (immediately or after a period of time).
To access the Sequence feature, the user needs to go to Automation --> Sequence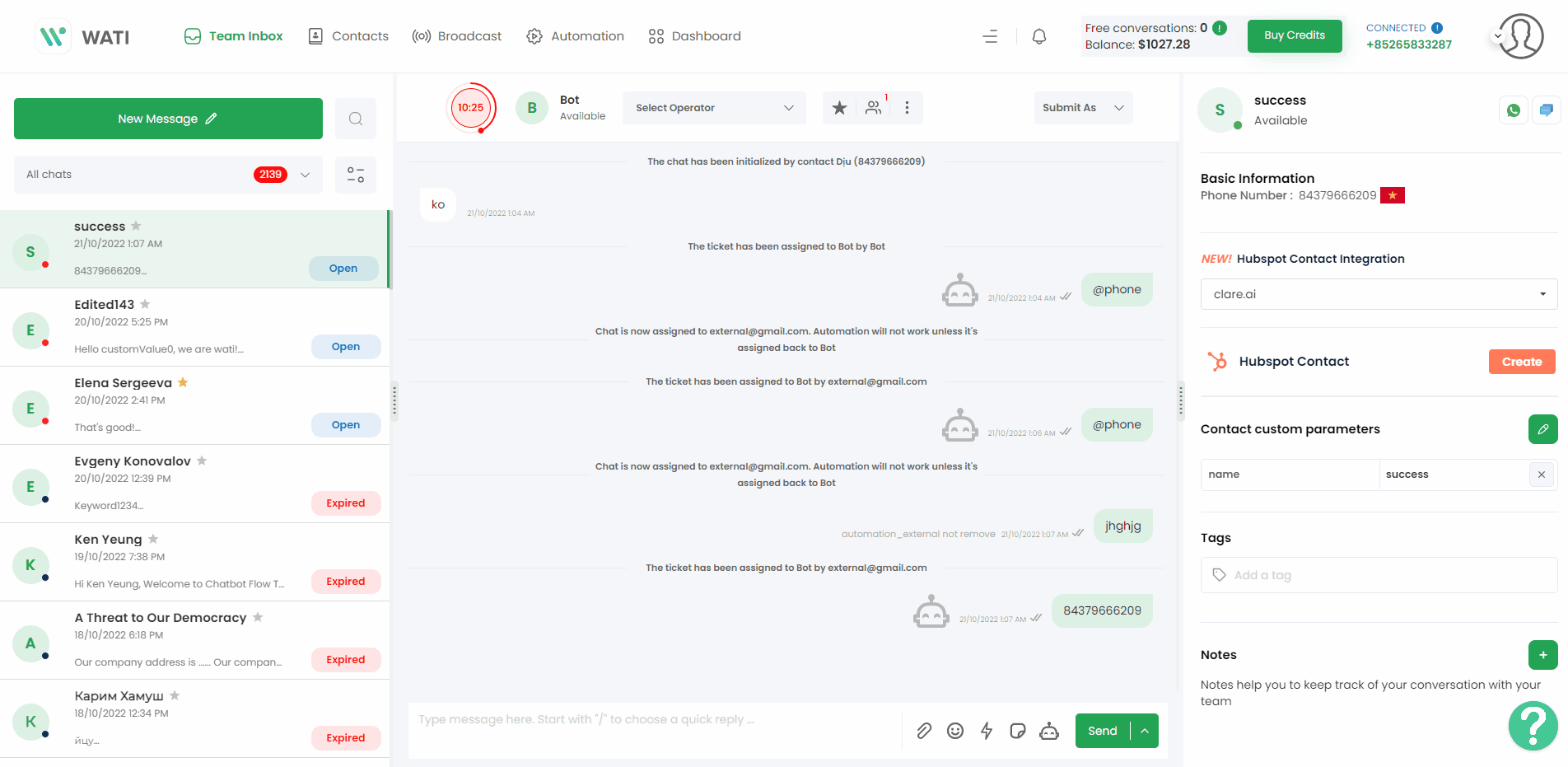 How to set up a Sequence?
Navigate to Automation --> Sequence. Click the "Add Sequence" button

Name the new sequence and click "Add"

Click the name of the sequence in the list and click "Add message"

Select Action: Choose the reply material you wish to send to the customer.
We support: Text, Documents, Images, Templates, Stickers, and Videos.

Once an action is selected, the time delay must be set. The delay can be in "days", "hours" or "minutes" after a previous message.
If the first message is set for 5 minutes, it means the message will be sent 5 mins after the sequence is triggered.
If the subsequent message is set for 3 hours, it means WATI will wait for 3 hrs before sending the next one.

Choose the time range: the user can choose "Any time" or "Send between" and fill in the time from and to.
For the "Send between" option, if the next message in sequence doesn't meet the requirements set in "from" & "to", the message will not be sent today but wait until tomorrow at exactly that time to send.

Choose the date: Similarly, when clicking on "Any days", it will show the list of 7 days in a week for the user to select. If messages are queued and the day of the week is not the one chosen in those settings, it will be delayed until chosen day of the week comes.
The Time range and Date can be combined. For example, send messages only between 10 am & 11 am on Monday.

Now click "Save" and put toggle the required sequence messages to activate them.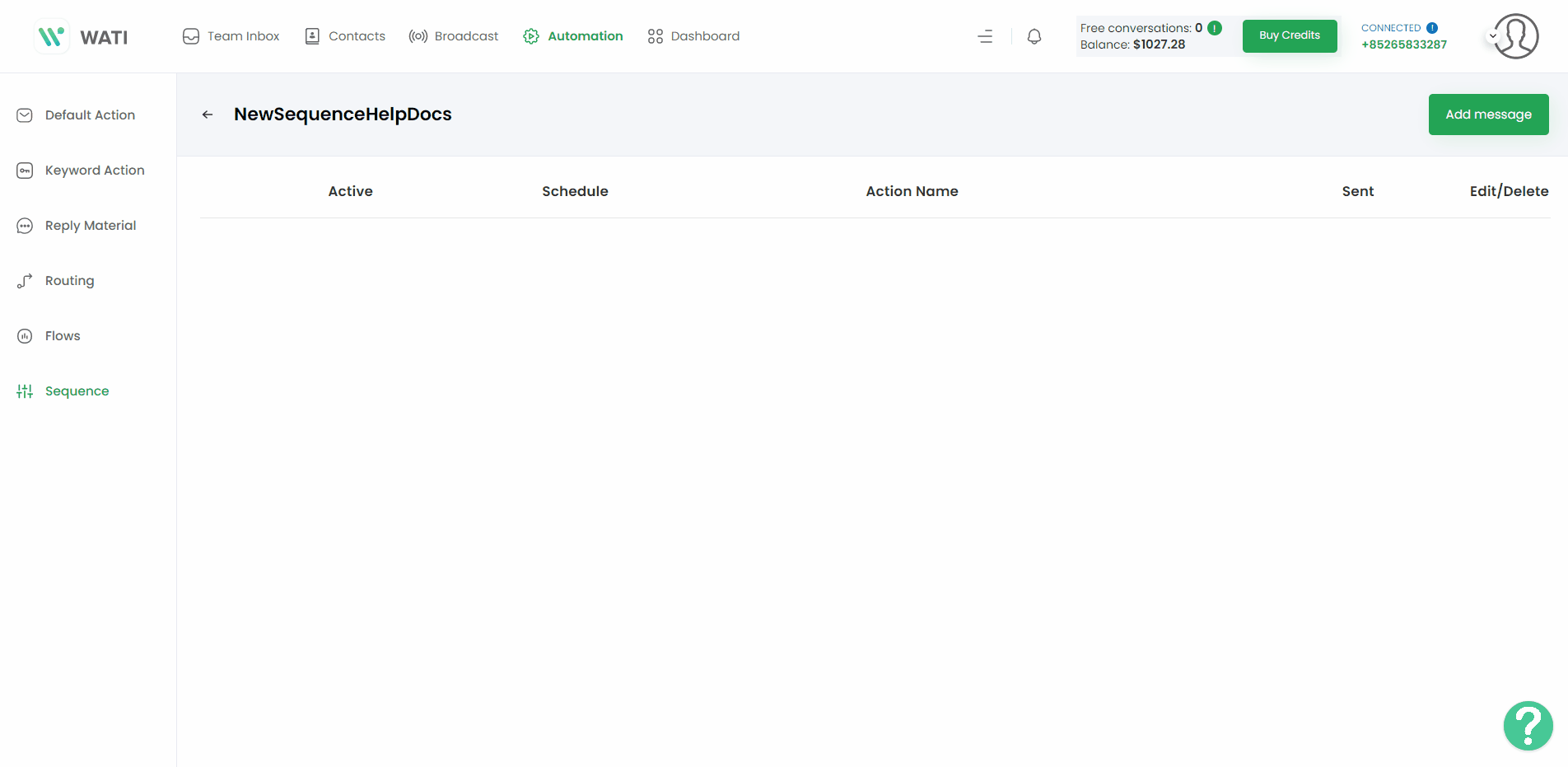 Notes:
To edit the sequence name, the user can click the ✏️ icon beside the sequence name as in the below image:

To edit each action in the sequence, the user can click the ✏️ button on the right side of each action.
Also, to delete the action, the user can click the trash bin button
A Sequence once triggered for a user cannot be stopped even if the sequence is deleted afterward.

How to trigger a Sequence?
The sequence itself is considered Reply material. Therefore, to trigger a sequence, a keyword must be created and the Sequence must be added to the Keyword's reply material.