How to use sequence feature?
How to use sequence feature?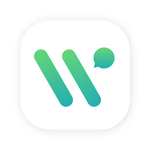 Updated by Helpdesk
What is and where to access the sequence feature?
Sequence feature is an add-on to the regular plan and is charged separately
The sequence feature allows the user to schedule messages (in various formats) sending in sequence and immediately or after a period of time.
To access the "Sequence" feature, the user needs to go to Automation --> Sequence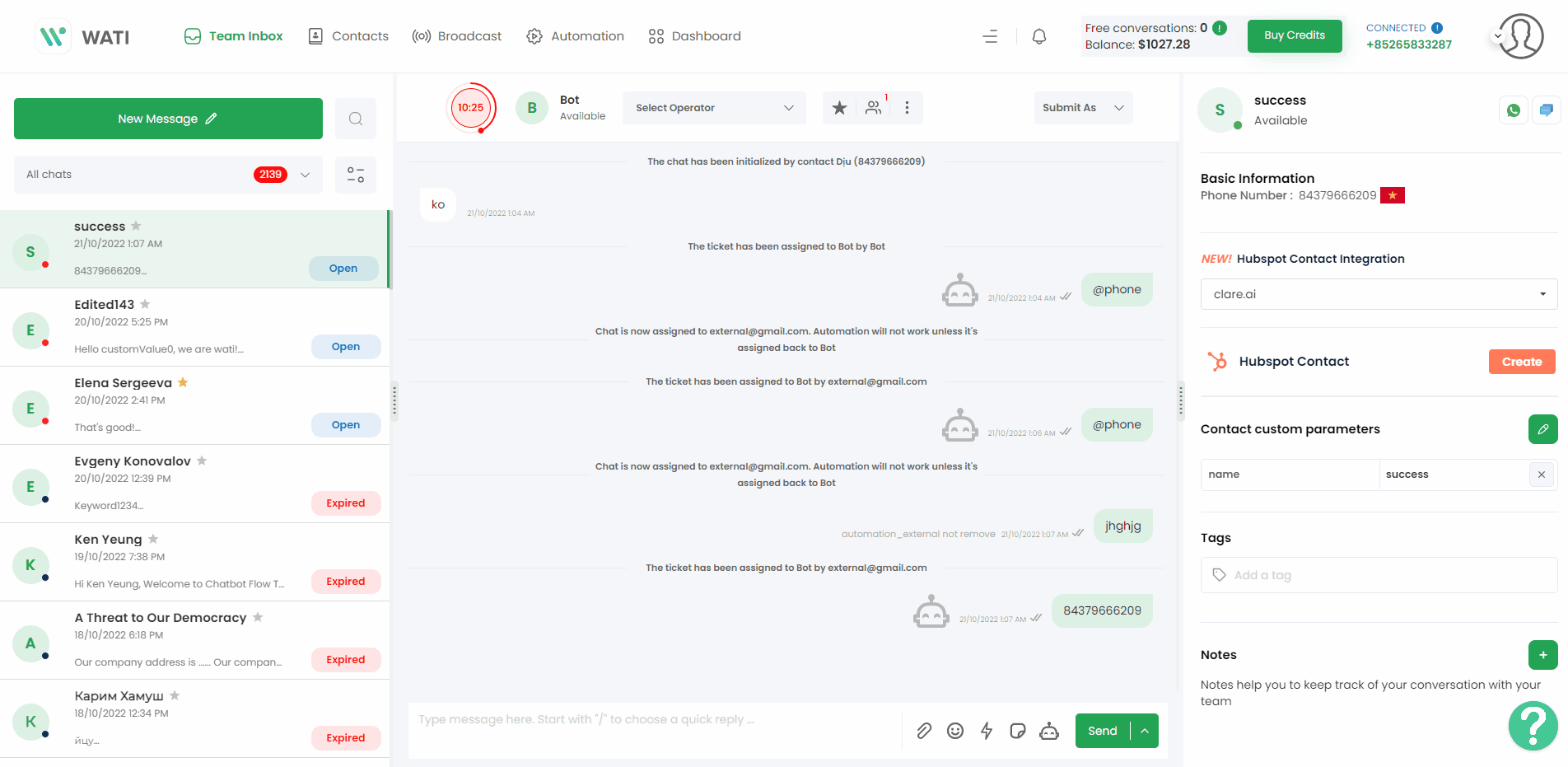 What is there in the Sequence feature?
User should click the "Add Sequence" button to create a new Sequence: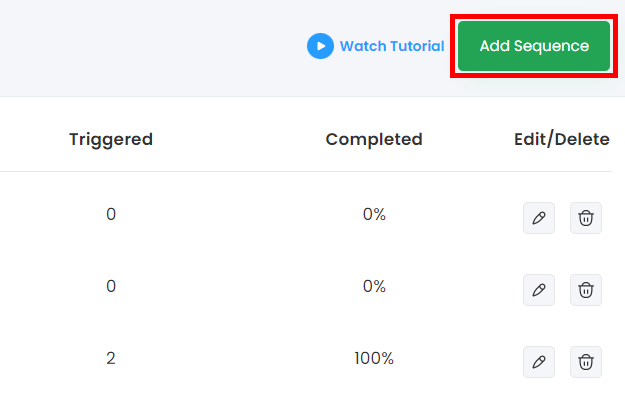 Now user has to name a new sequence: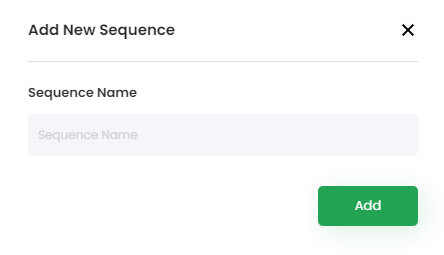 Now click "Add" and proceed into new sequence, clicking its name on the sequence list.
Inside newly created sequence, click "Add message":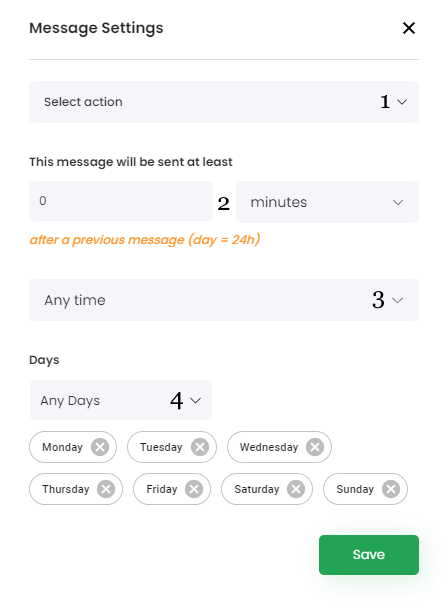 Select Action: Those are reply materials which user can select to send to the customer. Currently, we support those types: Text, Document, Image, Template, Sticker, Video.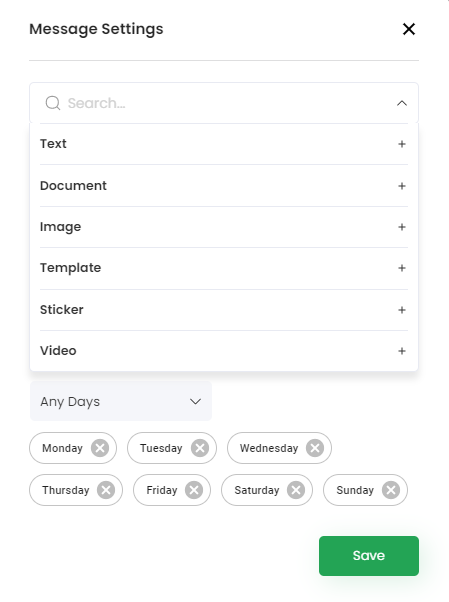 After selecting an action, user needs to set up the time of sending that message. The time can be in "days", "hours" or "minutes" after a previous message.
If the message is the first message, and the user setup time is, for example, 5 minutes, it means after the user triggers this sequence, five minutes later the first message will be sent.
If the message is of any subsequent message, and user setup time is 5 minutes, it means after the previous message is sent next one will be sent in five minutes. for 5 mins, this message will be sent.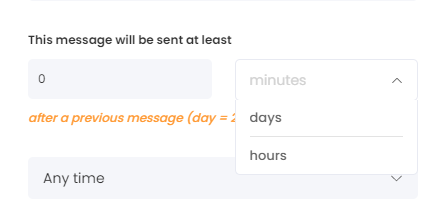 To select the time range, the user can choose option "Any time" or option "Send between" and fill in the time from and to.
For the option "Send between", if the next message in sequence doesn't meet requirements set up in "from"-"to" all into that setup time, the message will not be sent today but wait until tomorrow at exactly that time to send.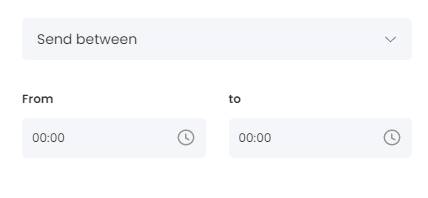 Choose the date: Similarly, when clicking on "Any days", it will show the list of 7 days in a week for the user to select. If messages are queued and day of week is not the one chosen in those settings, it will be delayed until chosen day of the week comes.
3 and 4 can be combined resulting, for example in only sending messages during 10 am-11 am of Monday.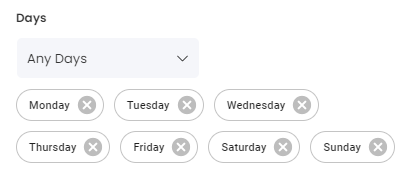 Now click "Save" and put switch in "Active" column to on.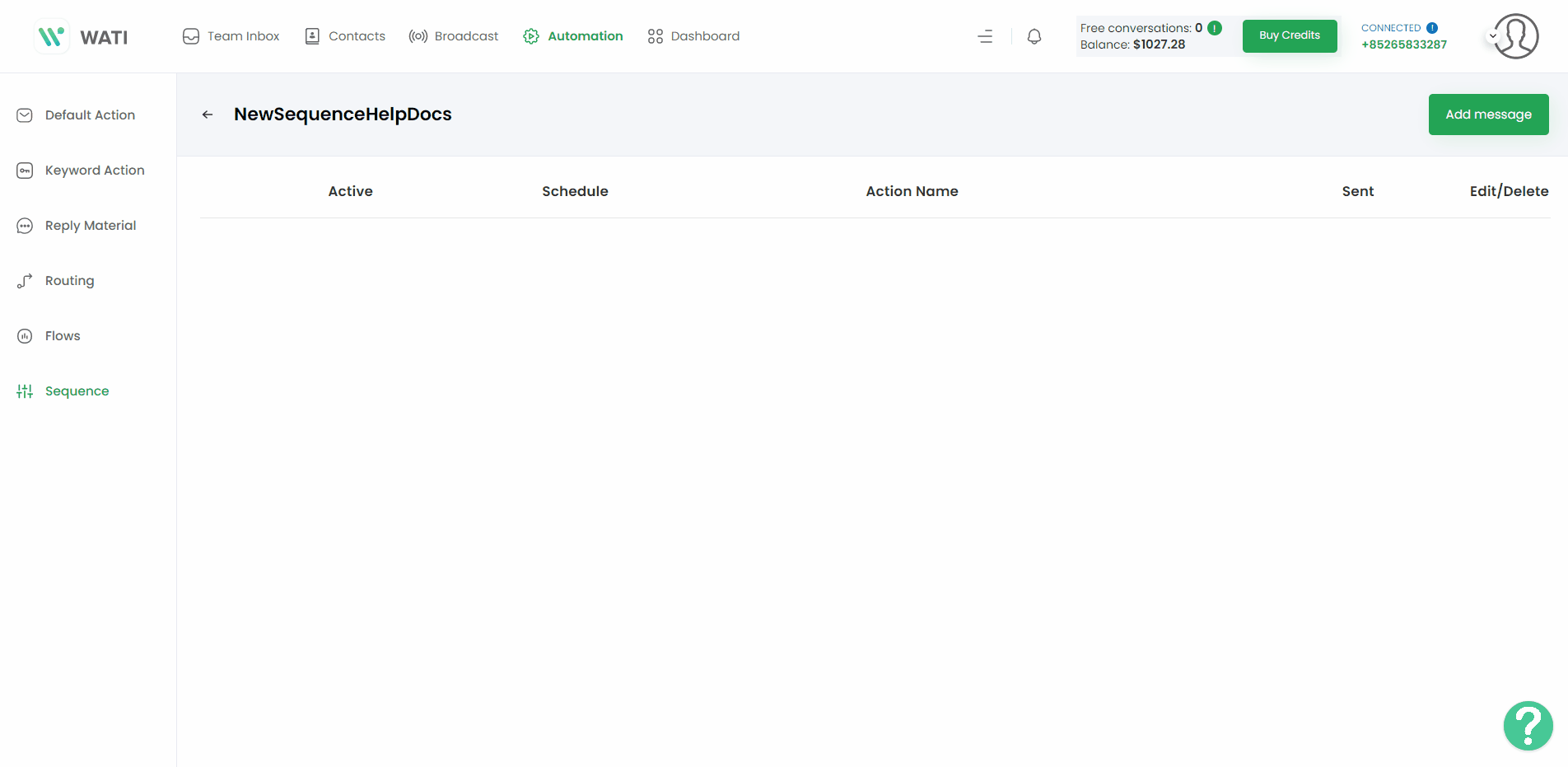 Notes:
To edit the sequence name, the user can click the ✏️ icon beside the sequence name as in the below image:

To edit each action in the sequence, the user can click the ✏️ button on the right side of each action.
Also, to delete the action, the user can click the trash bin button.

How to trigger sequence?
The sequence itself is also considered as "reply material". So to trigger it, the user needs to create a keyword and add the sequence into reply material.
The sequence will continue to proceed if it was already triggered, even the sequence is deleted afterwards.