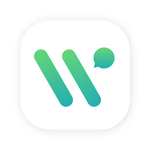 Updated by Helpdesk
Backing up your WhatsApp Chats With A Chrome Plugin
In this guide, we provide you with a step-by-step guide on how you can back up or export your WhatsApp Chat History for free.
Disclaimer- **With this extension, only the latest message of each contact will be backed up.**
Step by Step
On the Google Chrome Browser, Install the "Backup WhatsApp Chats" Chrome Plugin from the Chrome Webstore.
Download link: https://chrome.google.com/webstore/detail/backup-whatsapp-chats/ibpjljmgmpnfbjbjdajbldfekkcnencp
Open web.whatsapp.com on your computer using the Google Chrome Browser.
Open the WhatsApp app on your phone by tapping on it.
Open the Chats screen and select Menu and then WhatsApp Web.
There will be a QR code (which looks like a scrambled barcode) on the computer screen. Scan this using your phone.
Open the "Chat Backup" extension from the top-right side of your Google Chrome Browser.
This extension does not support the backup of media files.
Choose the Date Range and click on the "Download WhatsApp Chats" button.
Allow the chat download to be completed.
The chat backup shall be stored as JSON files.
Exported JSON File
Video Guide
Here is a detailed video guide on how to back up your WhatsApp Chats!