Meta Business Verification not required to Increase your Messaging Limit
Meta Business Verification not required to Increase your Messaging Limit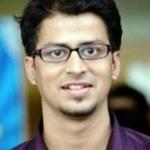 Updated by Jitesh Dugar
Starting Nov 1st 2023, Meta Business Verification is no longer required to increase your WhatsApp Business API Messaging Limits.
You can increase your daily WhatsApp messaging limit from 250 to 1,000 messages/day without Meta business verification.
Here's how you can do it:
Send messages to 1,000 unique contacts in a rolling 30-day period.
Maintain a high-quality rating of your sent messages.
Please ensure you adhere to these for a high-quality rating -
✅ Ensure your messages adhere to the WhatsApp Business Policy and Commerce Policy.
✅ Only send messages to users who have opted into receiving messages from your business.
✅ Craft messages that are tailored and valuable to users. Refrain from generic welcomes or introductions.
✅ Limit the number of messages you send daily to avoid overwhelming customers.
✅ Carefully consider the content and size of informational messages.
Ready to reach out to more customers? Start planning your WhatsApp messaging strategy and use this chance to connect better.
How to track your limit increase?
On your WhatsApp Manager, you can track how many messages you've sent in the rolling 30-day period.
Here's how it looks -