Mobile version 2.7.0 - Released on 14th Mar 2022
Mobile version 2.7.0 - Released on 14th Mar 2022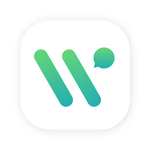 Updated by Helpdesk
WATI Mobile Enhancements
Add "Quick Reply" module in the left hand side menu: in this mobile version, we support more actions and two ways to access Quick Reply:
1. Access by click to Quick Reply in main menu: the list of all quick replies will be displayed and allow user to search and sort by Most Used/Newest First.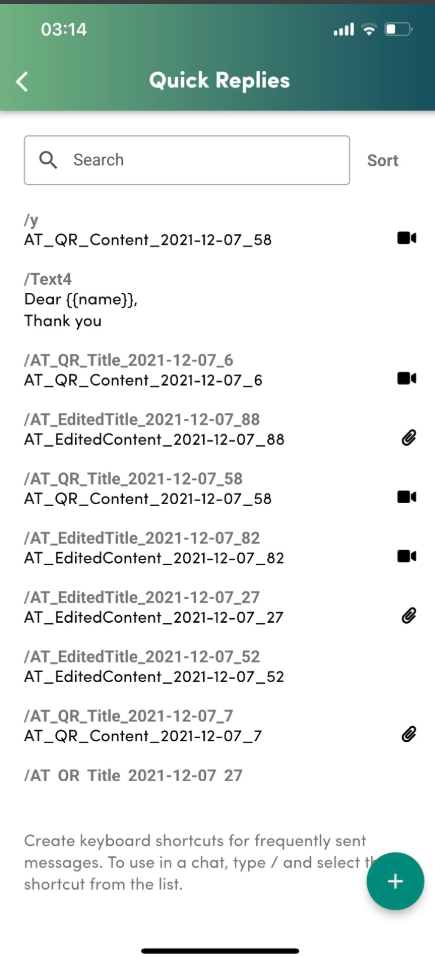 2. Access by click to edit button in chat page after input '/' character to start searching quick reply: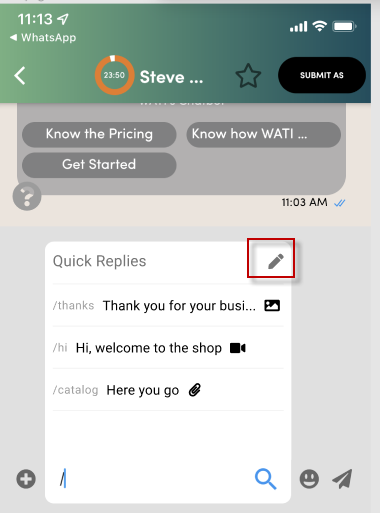 New UI of creating new Quick Reply which allows user to add variables in message content, and also be able to show Preview of photo/video/documents before saving.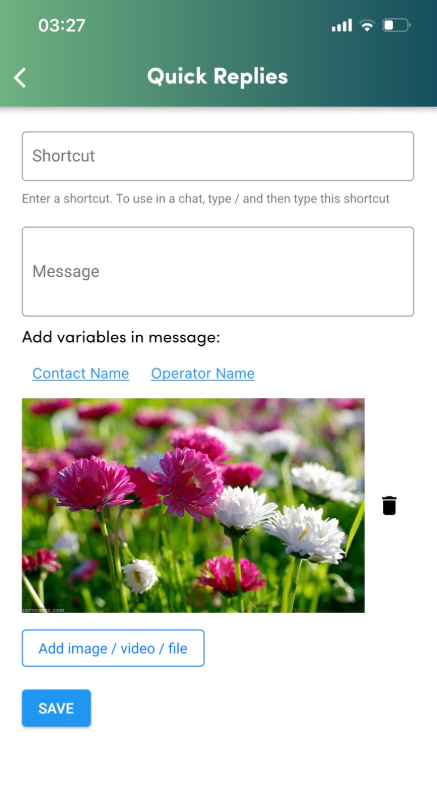 "Tags" feature: User can easily create a Tag by assigning the Tag name. It can be added to a chat and then filter chat list by Tag.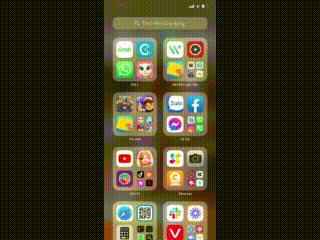 Message icon handling on Contact list:
- If the WhatsApp number is invalid, the message button won't be displayed on that contact.
- If the WhatsApp number is valid:
If there is no conversation before, open up the "Select & Send Template Message" UI. Because WATI can only send template messages to this type of contact.
If there is conversation existing, open up the chat page.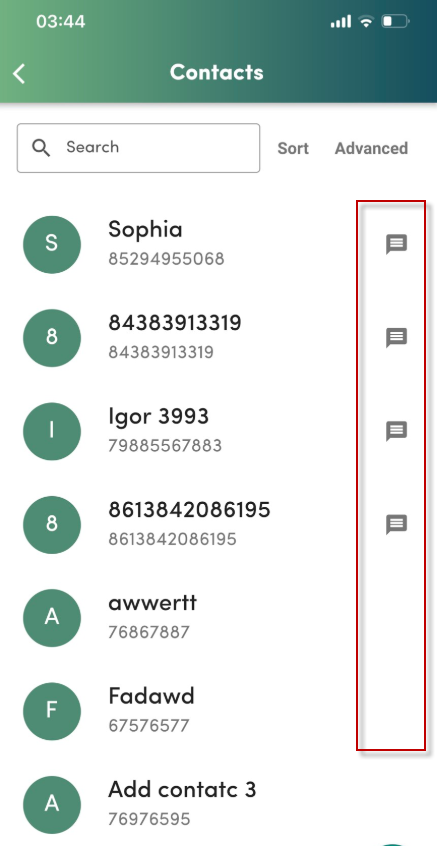 WATI Mobile bug fixes
Fix crash issue on SafariServices.
Fix issue chat displayed as Previewer for Admin for non-expired chat.
Fix issue which search contact criteria has been reset after user click Back icon on mobile screen.
Fix UI issue about notification bar of trial user.