How can I download the past invoices?
How can I download the past invoices?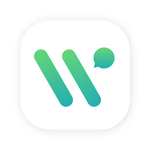 Updated by Helpdesk
WATI Allows a self-service portal to manage your billing and payment methods.
Using the self-service portal, you can -
Add/Remove your payment methods
Change your default payment method
View your subscription
View your past invoices and download them
To access the Billing Portal, go to the "Billing" module on the WATI Dashboard
Step-1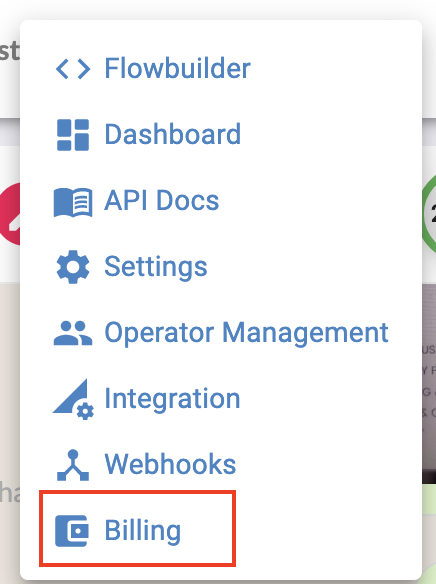 Step- 2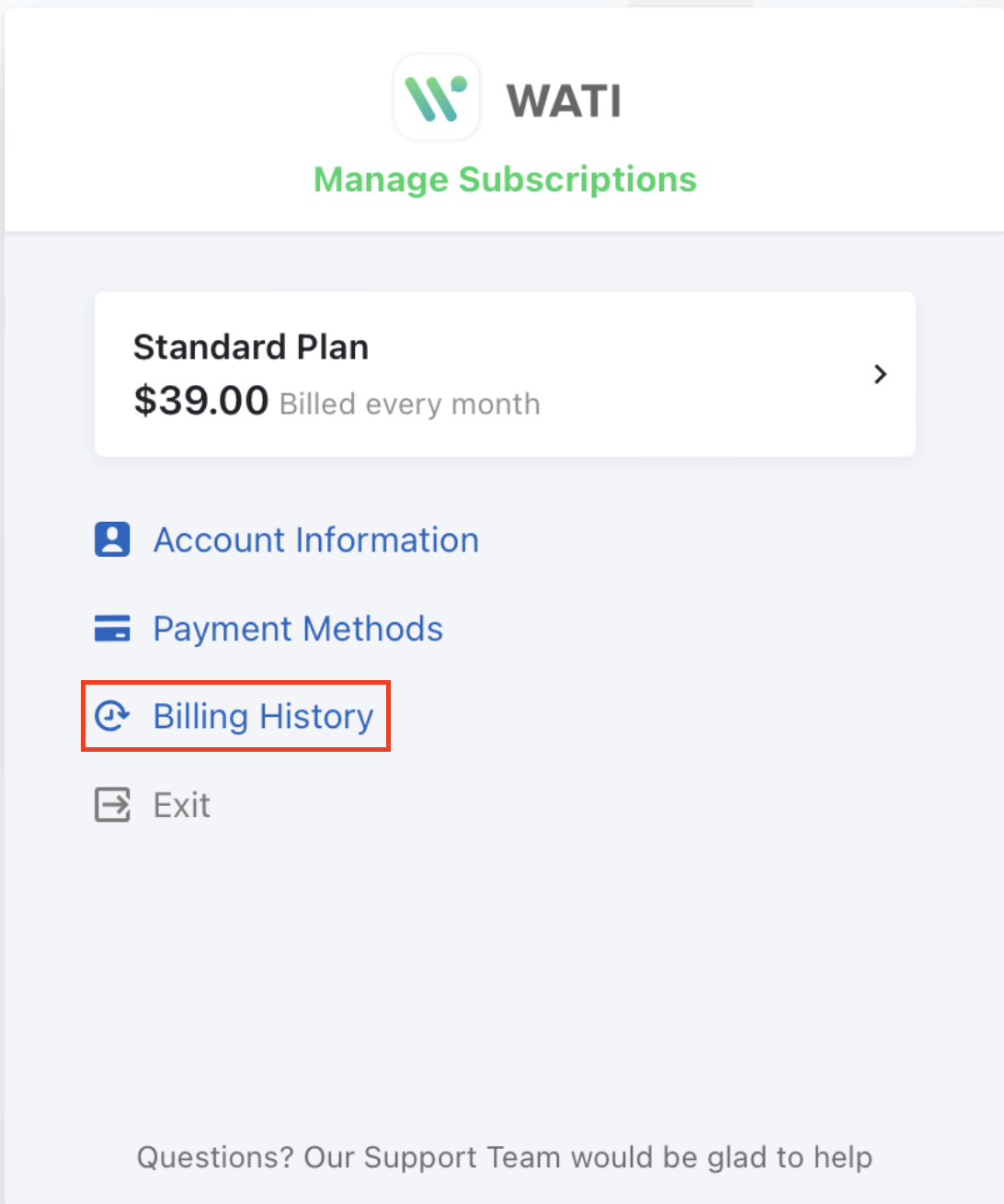 Step- 3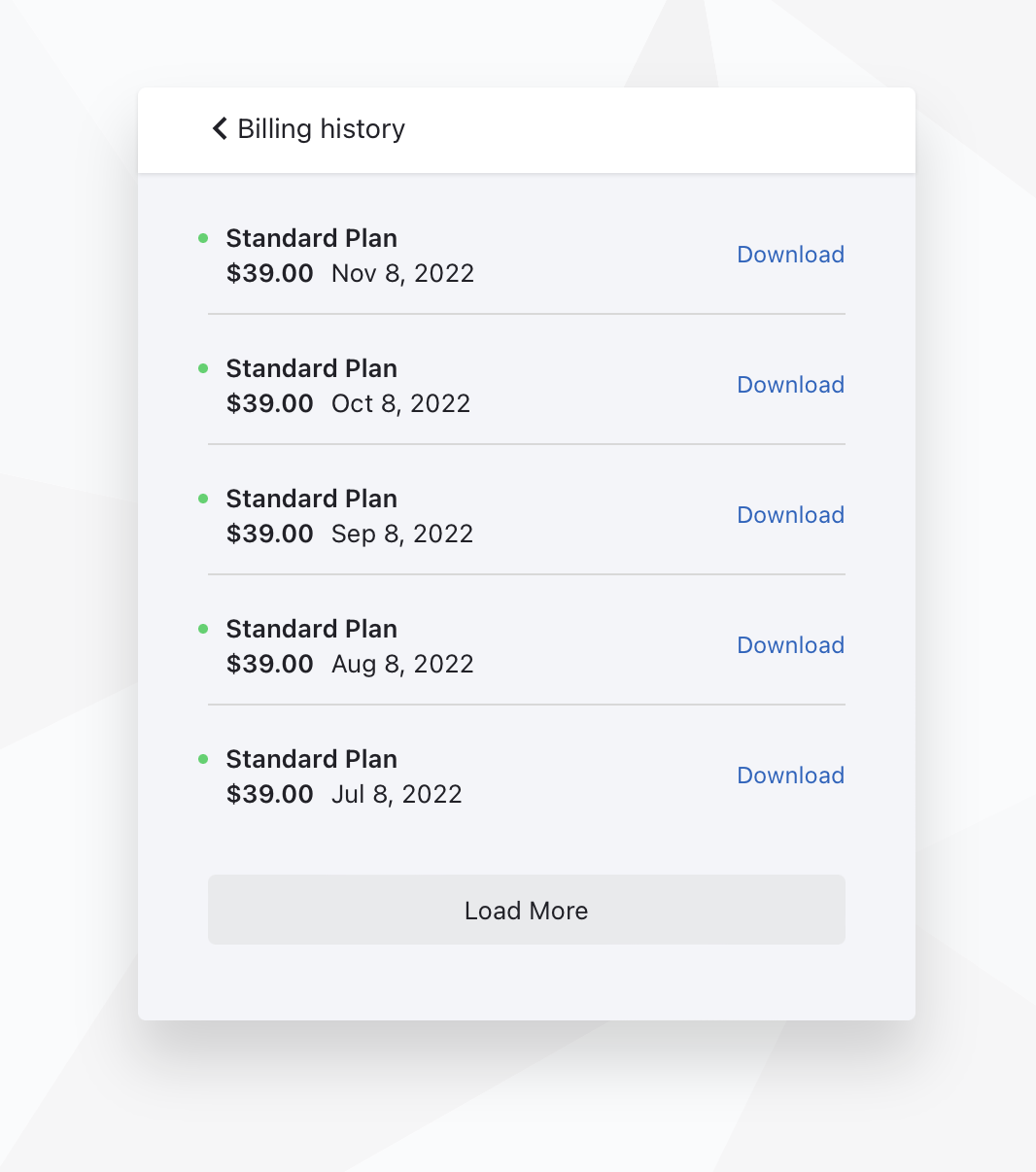 NOTE -
Billing Portal access is only available to ADMINISTRATORS
If you do not see the "Billing" Portal despite being an administrator, please reach us at billing@wati.io

We have stopped using hello@wati.io for contacting customer support. Please email us at support@wati.io for any support/technical queries or at billing@wati.io for any billing issues.