How to avoid template message rejection?
How to avoid template message rejection?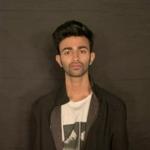 Updated by Prabhansh Jain
Writing Template Messages
WhatsApp Template Messages are very important to show professionalism and to not write repeated messages over and over again.
Template Messages look somewhat like this:

Having a personalised template message is very crucial as that gains confidence in the eyes of your clients.
Now, WhatsApp has a team to check if your templates are violating any norms that they have and if you are not preparing or submitting a template which would not show professionalism.
Avoiding Rejections for Templates
WhatsApp has a set of rules that you should follow when you write your template message.
It looks something like this: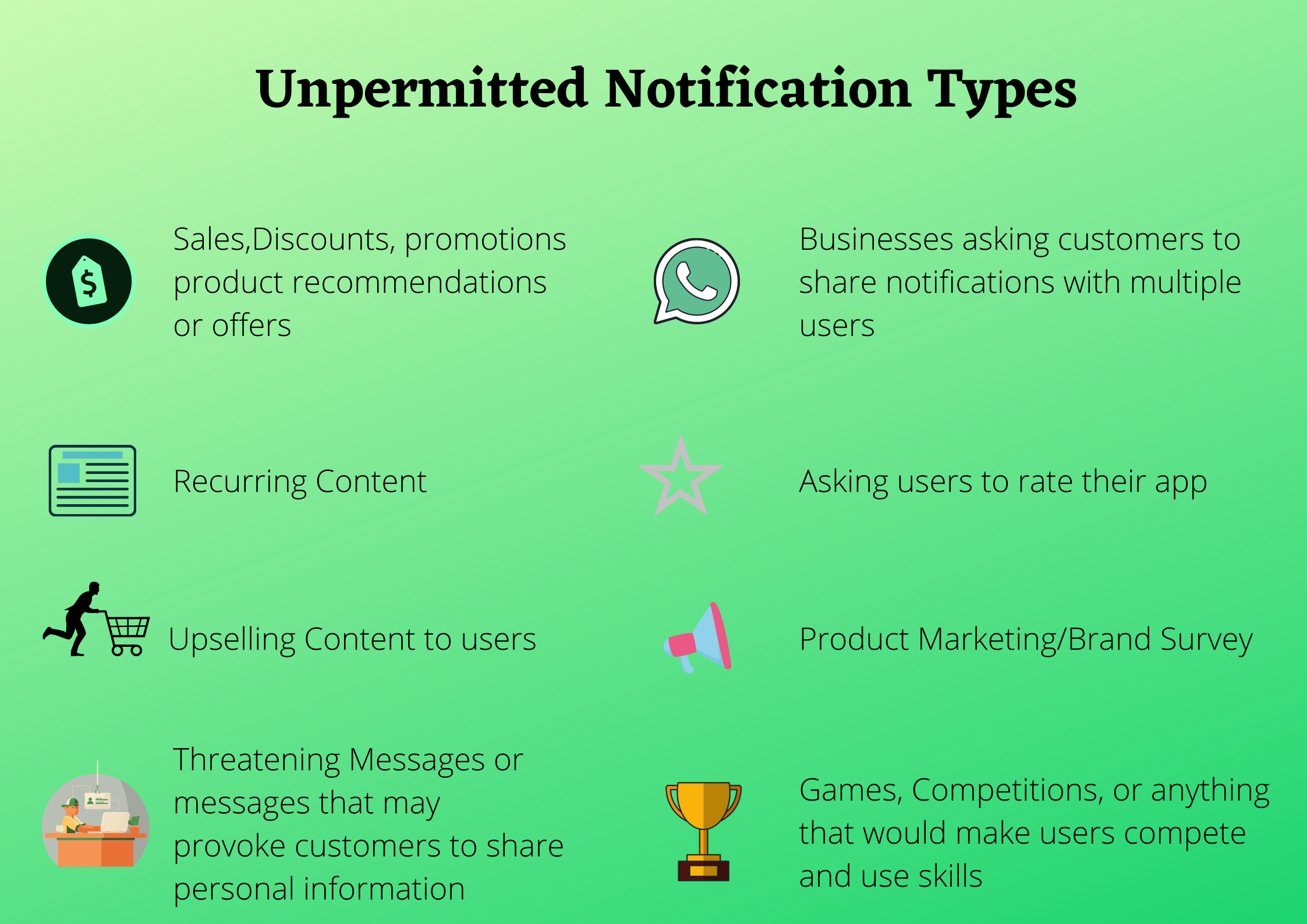 Some of them are:
You should not include any Sale or Discount Messages. It should not include any Promotional messages or any product recommendations or offers.
Any recurring content would not be approved by the team, messages like weekly updates or monthly newsletters. Even weekly reminder messages would not be approved.
Any type of customer re-engagement would not be approved, messages like personalised suggestions for an ecommerce website or messages to tell them to buy stuff suitable for them.
Any Engaging Media Files, or Promotional Media Files wont be tolerated.
Businesses asking to share their content with fellow members or customers.
Asking for reviews or ratings are also not appreciated.
Any type of marketing including surveys, google forms or many more is not appreciated by the team.
These all points will help you to write a perfect template message and gain your chances to get your template message to get approved.
Some Examples Of Approved Templates
These are some common template messages that are mostly approved and widely used across businesses.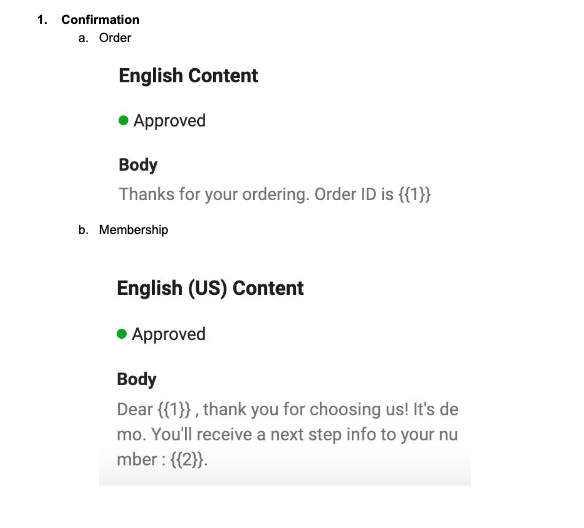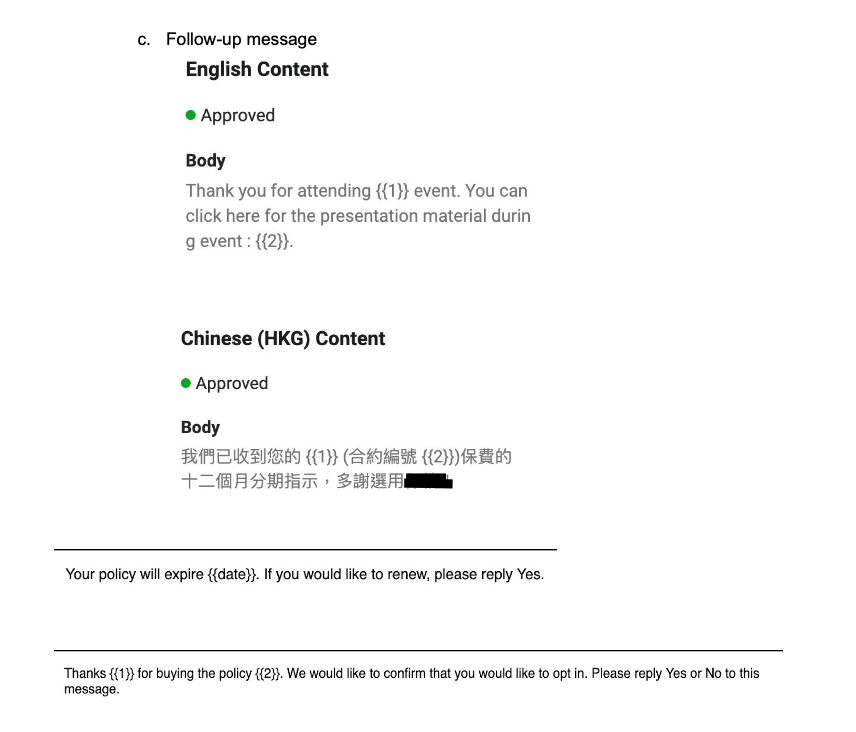 Some Examples of Rejected Template Messages
These are examples of rejected template messages and from the points above you may notice a similar trend in them.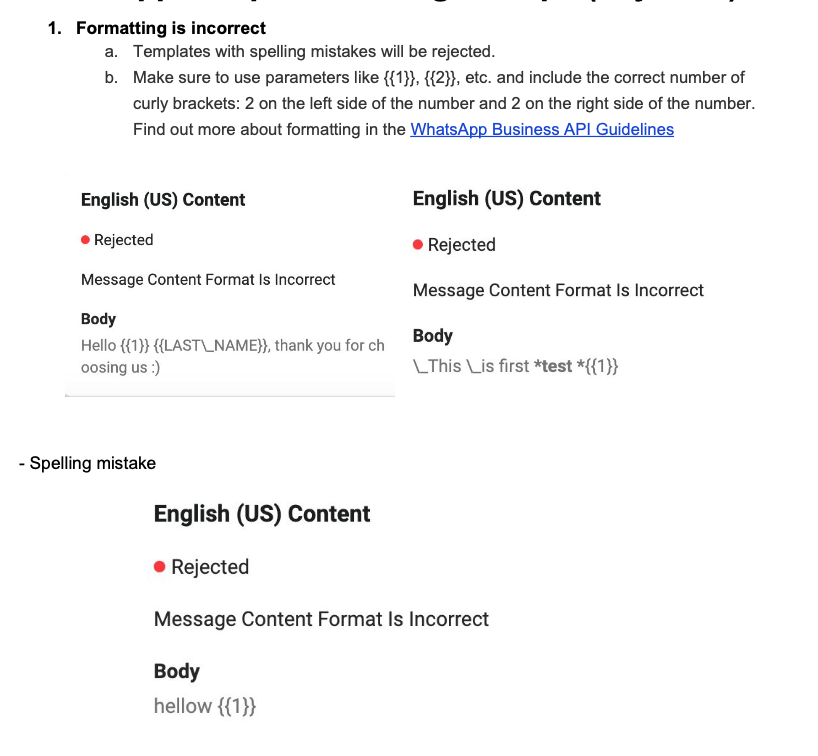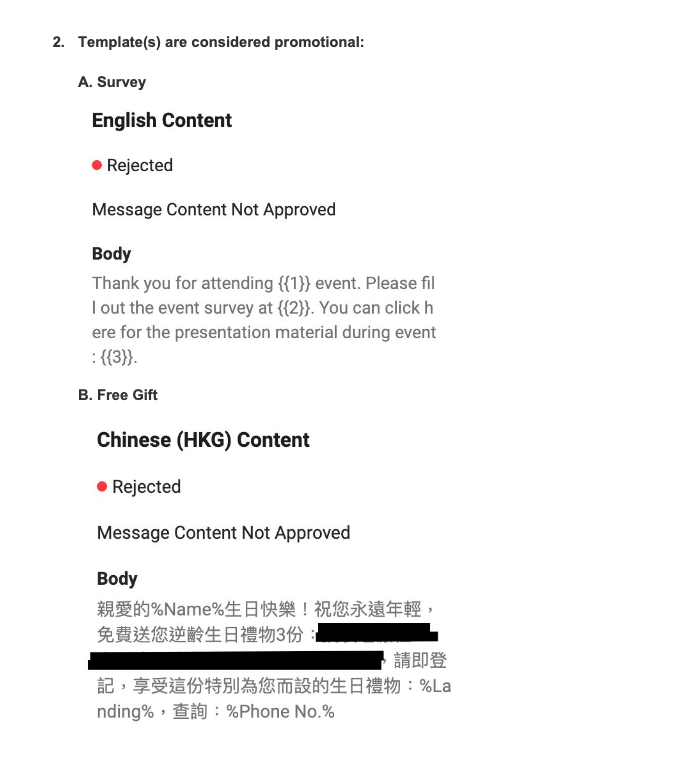 Here is a Video on how to avoid rejection of Template Messages