Mobile version 2.9.0 - Released on 30th Apr 2022
Mobile version 2.9.0 - Released on 30th Apr 2022
Updated by Nga Tran
WATI Mobile Enhancements
Enhancement of searching Quick Reply: some users search quick reply content right inside message box, the new UI is too small for this use case. We can add a separate search button to open up a full screen search page, where user can see clearly the content and select to send: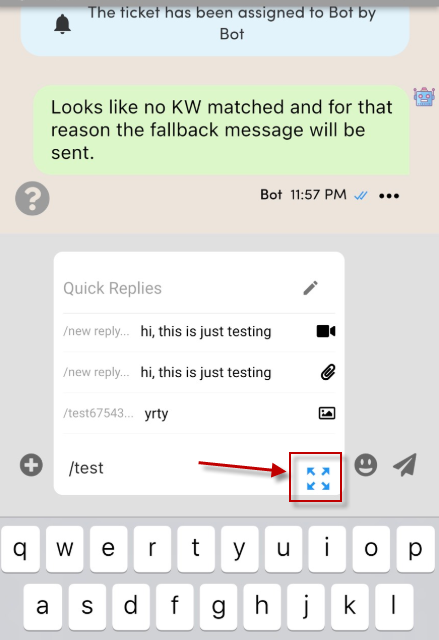 Support custom attributes: WATI web can populate custom attributes but Mobile cannot, so we implemented in mobile to be the same as web.
Integrate firebase performance monitoring.
WATI Mobile Bugs fixes
Fix issue about SignalR feature.
Fix issue about edit Broadcast.
Fix issue about Contacts module.
Fix issue which still can send Template Message to contact not allow Broadcast.