RBI e-Mandate Latest Guidelines
RBI e-Mandate Latest Guidelines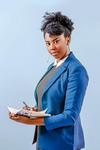 Updated by Dayana
RBI e-Mandate Latest Guidelines (For India)
India's central bank, the Reserve Bank of India (RBI) announced new guidelines for recurring payments (e-Mandates) to enhance the process and security measures for card payments, including the requirement of Additional Factor of Authentication (AFA), especially for 'card-not-present" transactions.
This brings changes to the existing e-mandates that are set up to manage recurring payments.
All financial institutions, businesses, associated partners, and gateways must comply with these guidelines starting September 30, 2021.
What are e-Mandates?
E-Mandate is a digital payment service initiated by RBI for customers to virtually authorize merchants to collect recurring payments primarily using debit or credit cards. WATI's monthly/yearly subscription is an e-Mandate as well.
What are the new Guidelines?
Effective from 1 October 2021, automatic recurring payments in India are limited to ₹5000 per transaction. All existing subscriptions must be re-registered via a one-time process involving Additional Factor Authentication (AFA) by a customer's issuing bank.
Payment methods affected by this: 
all types of card (debit, credit), 
Prepaid Payment Instruments (PPIs) including wallets, and 
Unified Payments Interface (UPI)
For any recurring transactions below ₹5000, you have to re-enter your card details once and auto-debit will then occur for subsequent transactions.
For any recurring transaction greater than ₹5000, you are required to complete a one-time AFA for every subsequent transaction.
How does this affect you?
Under the RBI framework, all existing subscriptions with WATI must be re-registered via a one-time process involving AFA by a customer's issuing bank. You will see higher payment failure rates as a result of these actions.
If you are subscribed to our monthly or annual plans, 
You can request WATI to send you a one-time payment link via email at the start of every renewal month/year
This means you will manually pay more often - but the total amount you're charged won't change
To avoid this manual authorization every month, we recommend you to upgrade to our yearly plans! - as you only need to authorize the payment once a year
If you are purchasing broadcast credits,
You can still go to your WATI account to directly purchase your credits
However, if your transaction fails, please contact billing@wati.io  and we can send you a one-time payment link via email

We have stopped using hello@wati.io for contacting customer support. Please email us at support@wati.io for any support/technical queries or at billing@wati.io for any billing issues.

To avoid future payment failures, please do reach out to your card-issuing bank to complete the one-time AFA
Will cross-border transactions be impacted?
Yes, the RBI's directive affects cross-border transactions for businesses accepting payments from Indian-issued cards in all currencies.
What happens if I choose not to comply with the RBI directive?
Transactions that don't comply with RBI requirements will be blocked by issuing banks and result in failed payments.
We are always thinking of ways to make your life easier! That's why we are working to accept more payment methods and allow you to automatically register for Additional Factor Authentication (AFA) to comply with the regulations.
Paypal
can now be used in WATI for non-INR payments. You can update your payment method directly via your billing portal in WATI, or reach out to us at 
billing@wati.io
 and we can help you! 
We have stopped using hello@wati.io for contacting customer support