Mobile version 3.1.1 - Released on 22nd June 2022
Mobile version 3.1.1 - Released on 22nd June 2022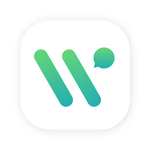 Updated by Helpdesk
WATI Mobile Enhancements
+ Implement the Flow Groups using the new API Endpoint.
+ Build fundamentals for multilingual support.
+ Add Email ID as user ID in Firebase Crash Report.
WATI Mobile Bugs fixes
Fix the issue about removing tagging
Fix customer-reported issues which cannot send some special Templates.
Fix customer-reported issue which is about history message cannot be loaded fully.