Everything you need to know about your WhatsApp Manager
Everything you need to know about your WhatsApp Manager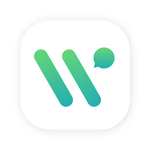 Updated by Helpdesk
Everything you need to know about your WhatsApp Manager
We have stopped using hello@wati.io for contacting customer support. Please email us at support@wati.io for any support/technical queries or at billing@wati.io for any billing issues.
Accessing Your WhatsApp Manager
We have already created an article to help you out, visit this link here and access your WhatsApp Manager: How to access your WhatsApp Manager
Things to check
When you open your WhatsApp Manager, there are a few things that you can monitor and check if they are correct.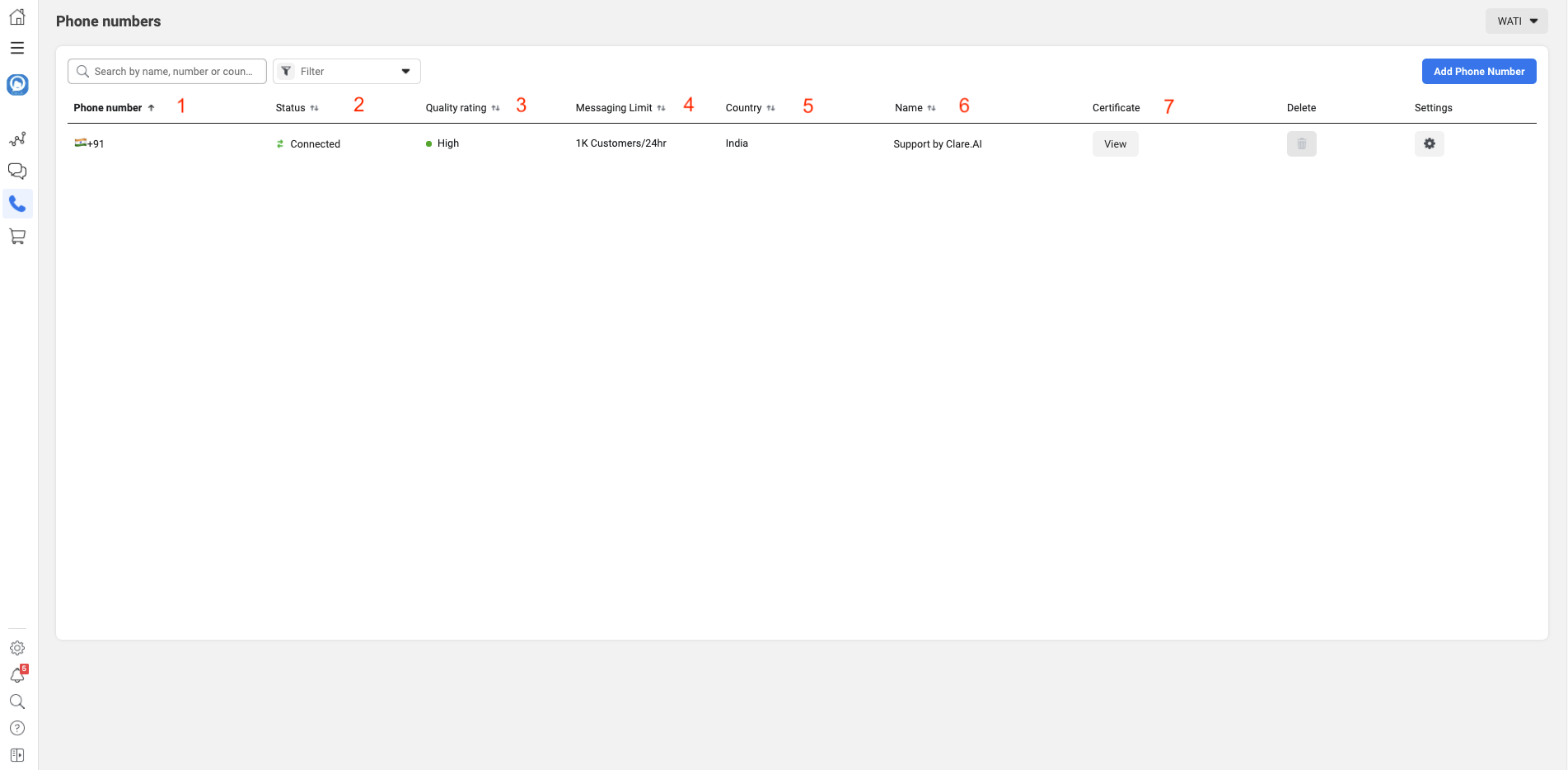 In the following order by referencing the image above, you can check:
1. Phone Number:
First things first, you can check if the phone number added in your WhatsApp Manager is correct with the country code and number.
2. Status
The status of this phone number tells if your number is connected to the WATI and there are can be two possibilities of this:
Connected: The number is connected and can be used in WATI
Offline: The number is not connected and you would have to contact WATI at support@wati.io
3. Quality Rating
Your WhatsApp business phone number's quality rating is a rating based on the most recent messages that your customers have received over the past seven days. This rating is determined by your customer's feedback, such as your phone number's recent blocks and other reporting issues.
There are three quality states:
Green: High quality
Yellow: Medium quality
Red: Low quality
If your quality rating is LOW, you will receive an email and notification in Business Manager as a warning and your status will change to Flagged or Restricted. There are several steps as your customers are either marking your messages as spam or blocking your number:
Make sure the messages you send follow the WhatsApp Business Policy.
Only send messages to users who have opted to receive messages from your business.
Make the messages highly personalized and useful to users. Avoid sending open-ended welcome or introductory messages.
Be mindful of messaging frequency; avoid sending customers too many messages a day. Be thoughtful of informational messages, optimizing for content and length.
4. Messaging Limit
This is the limit or frequency of messages you can send in a day and this is directly dependent on the quality rating of your phone number.
If your quality rating is NOT low, and the cumulative amount of users you send notifications to adds up to twice your current messaging limit within a 7-day period, you will be moved to the next tier
If your businesses has completed business verification and you are using a phone number with an approved display name, you can initiate conversations with the following number of unique customers in a rolling 24-hour period:
1K unique customer
10K unique customers
100K unique customers
An unlimited number of unique customers
These amounts scale automatically based on your phone number status, phone number quality rating, and how often you initiate conversations with unique customers.
All phone numbers with an approved display name and a verified business start with 1K business-initiated conversations with unique customers in a rolling 24-hour period. If you reach your messaging limit, you can start more conversations as soon as one or more active conversations end
The messaging limit does NOT limit the number of messages your business can send, just the number of users you are trying to message. It also does NOT apply to messages sent in response to a user-initiated message within a 24-hour period.
If the limit says "Sandbox" you will have to contact WATI at support@wati.io
5. Country
Check the country of origin of your phone number.
6. Display Name
This will show the display name of your number
If your display name shows "Name Not Approved., please follow this guide to re-submit your display name. 
7. Certificate
The certificate will not be visible to you, and only to your BSP. However, if you have applied for a change of your display name, you can check the status of it from here.
View and Access Your WhatsApp Templates
On your WhatsApp Manager, if you click on the left column you can access different categories like these:

Choose "Message Templates" from the options.
You will then see a page like this: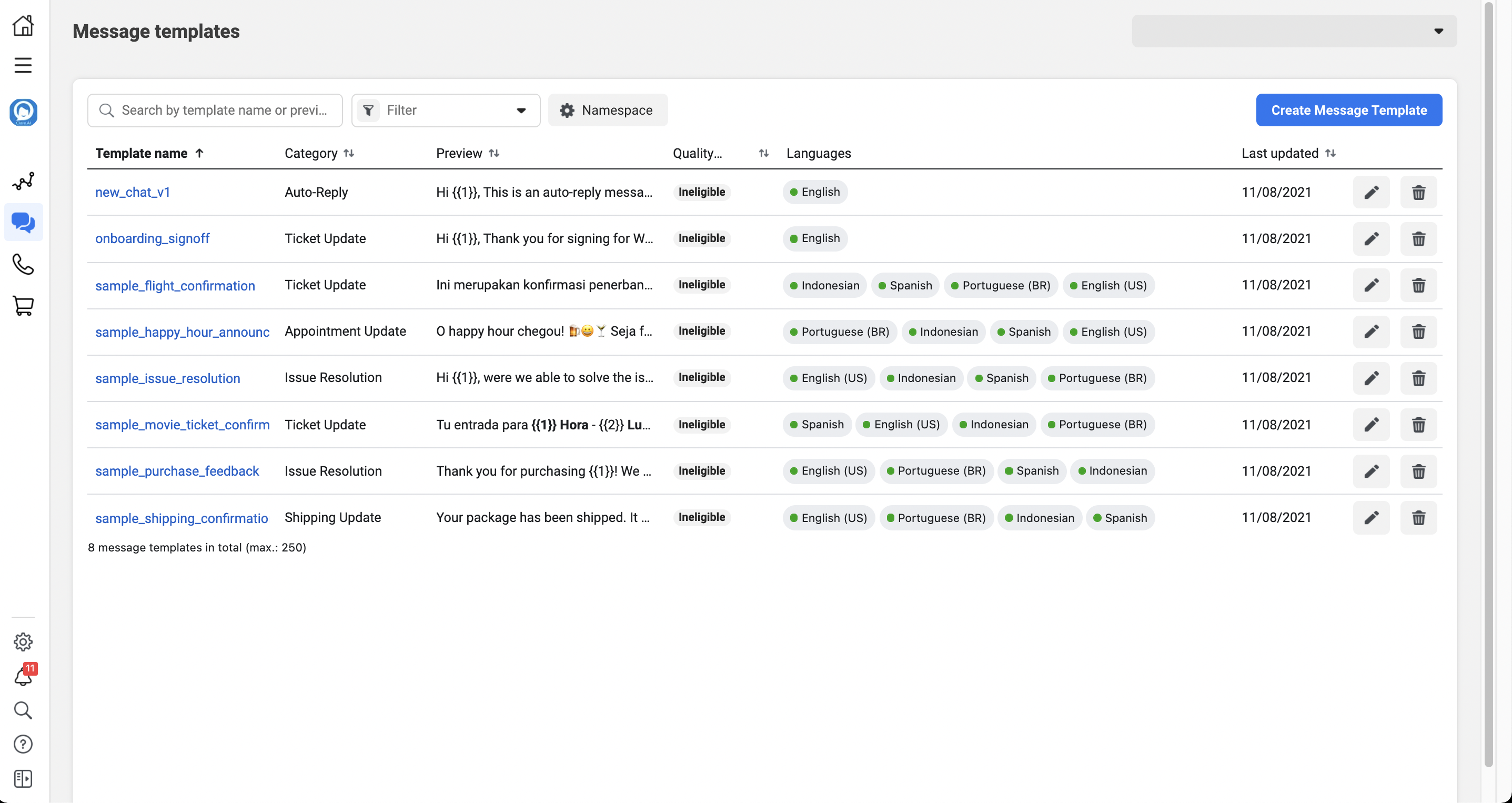 Templates in WATI CRM vs WhatsApp Business API
WATI CRM:
If you want to add templates for broadcasting them through your WATI Account, DO NOT ADD the templates here. As if you do, you will have to manually add templates to your WATI account. However, you can check the template approval status here. It will be better if you can directly add your templates by going to your WATI account.
WhatsApp Business API:
If you are subscribed to our WhatsApp Business API plan, you have to add your templates here by clicking the blue box at the top-right hand. This will also be the page where you can manage your templates and check their approval status. The most important thing, you will be able to check your namespace here by clicking the "Namespace" box in the centre.
Thank you!