What is a template message?
What is a template message?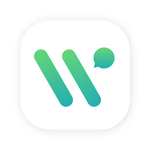 Updated by Helpdesk
Message Templates are message formats for common reusable messages a business may want to send. Businesses must use Message Templates for sending notifications to customers.
This allows a business to send just the template identifier along with the appropriate parameters instead of the full message content.
This also allows businesses to send well-organized messages to serial customers including media (file/audio/video), customized contents for each customer base on parameters, and having buttons in messages.
Template Messages must be approved before sending them.
Template Messages must be one of the below categories:
ACCOUNT_UPDATE

ALERT_UPDATE

APPOINTMENT_UPDATE

ISSUE_RESOLUTION

PAYMENT_UPDATE

PERSONAL_FINANCE_UPDATE

RESERVATION_UPDATE

SHIPPING_UPDATE

TICKET_UPDATE

TRANSPORTATION_UPDATE
WATI has a self-service dashboard to allow you to send template messages for approval.