How do I remove contacts?
How do I remove contacts?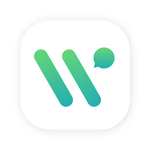 Updated by Helpdesk
How to remove one or more contacts?
Click at the trash bin icon under Edit/Delete column in a contact's row to delete it:

If user wants to mass-delete сontacts he should click checks on the left:

Use this check in case mass deletion of contacts is needed. After clicking on it, click on the red trash bin icon to delete all chosen contacts.
Use those checks in case there is need to delete multiple contacts, but not the whole displayed list.
How to delete contacts in bulk?
The user has to first go to contact tabs and go to the right hand side bottom of the page and select rows per page as 100, as shown below:


Then go to top left hand side of the corner and select the check box beside basic info to select all 100 contatcs as shown below.


Please note the maximum number of contacts you can delete at once is 100.

Now click on the red trash bin at the right hand side corner of the page beside "skip all" to delete all 100 contacts at once.
Likewise each page continue to select all and delete them to delete all your contacts quickly.