2021.05.1 - Released on July 2021
2021.05.1 - Released on July 2021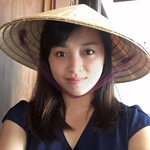 Updated by Nhi Luong
Watch The Full Release Video:
Release Version Note
Tested in latest stable versions on windows:
Chrome: Version 91.0.4472.124 (Official Build) (64-bit)
Edge: Version 91.0.864.67 (Official Build) (64-bit)
Firefox: 89.0.2 (64-bit)
Overall updates
Improve performance of loading WATI system
WATI Web Enhancement
Automation
Basic Flow Builder feature - Allow Import and Export of Flows. For manual guide can refer to here
PRO plan: Advanced Flow Builder - Add a new option "Time Delay" that allows the user to pause flow for a setup time. For detail can refer to the manual guide here
Default Action: break the option "When it is not working hours, and there is no customer service online, reply the following" into two options: "When it is not working hours, reply the following" and "When there is no customer service online during working hours, reply the following"
Sequence: Allow drag and drop messages to adjust sequence more conveniently.
Keyword Action: Add a new matching method "Contains" to return the reply if the message contains the added keyword(s). For the detailed usage and notes of this new method, please refer to here
Advance Flow Builder: in "Google Spreadsheet" node- Add search to Google spreadsheet list
Team Inbox
Retry sending messages: when the WhatsApp gateway not running, to make sure all impacted messages will be sent successfully to the customer.
Sorting Quick Replies: Most used quick reply should show on top
In the Contact List Attribute Filter dropdown, we have new filters "AllowBroadcast" and "AllowSMS"
Collapse the message and add a "Read more" link to expand the message when the message length on Team Inbox is too long
Broadcast and Contacts
When upload changes to an existing contact, enhance to rewrite those attributes in excel and leave other attributes unchanged
Breakdown "Broadcast History" screen into: "Broadcast History" and "Scheduled Broadcasts"
Settings
PRO plan: Support export chats that allow users to export all chats from the current WATI system and download in a zip file, one .txt file for one number. For more detail please check here
WATI API
Improve performance for API: /sendTemplateMessage
Add new external API endpoint to send broadcasts with array of numbers instead of calling /sendTemplateMessage: /sendTemplateMessages
Enhance to show an error message when template message fails to send due to insufficient credits, with API: /sendTemplateMessage
Enhance to display the delivery status for broadcast messages when using API /getMessages
Webhooks
Enhance to send a warning reminder 24 hours before disabling the webbooks
WATI Integrations
Shopify: New message trigger: Order Shipment with Tracking URL
WATI Bug Fixes
Fix the issue on filter topic in Team Inbox screen
Fix the issue that Out of office hour message won't trigger when a chat is assigned to an operator
Fix the issue that cannot export huge data in the Broadcast History screen