Guidelines to choose your Display Name
Guidelines to choose your Display Name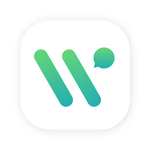 Updated by Helpdesk
When you add a new phone number to your WhatsApp account in the Facebook Business Manager, you assign it a display name. The display name is required to create a certificate, without which the WhatsApp Business API client will not work.
Once the business verification is completed and the display names for all phone numbers are approved, your business can have increased messaging and phone number limits.
 Once the display name review is initiated, any new display name change will have to be reviewed and approved before it can be used.
Are you looking for How to change your display name? Please click on the button below:
Display name guidelines:
All display names should have a relationship with your business and should not violate WhatsApp Commerce and Business policies.
Having display names compliant with our guidelines is a requirement to send messages using the WhatsApp Business API or qualify for WhatsApp official business accounts.
Below are five principles for display names and guidance for best practices to avoid formatting errors.
Principle

Examples

Compliance with policies

A display name should not violate WhatsApp Commerce and Business policies. An example for a store that sells wine glasses:

Accepted: ABC Wine Glasses
Not accepted: ABC Wine

Within your company, you may have separate WhatsApp business accounts for different divisions; only those divisions that are compliant with WhatsApp's Commerce Policy may have a WhatsApp business account.

Accurate representation of your business

A display name should represent:

A business or its service, product, or department
A test account or a demo account and must maintain an association to the business (e.g., Fresh Produce Test)

A display name should not be:

An individual's full name
A generic term (e.g., Fashion)
A generic geographic location (e.g., New York)
A slogan or a long description

An organization with a government affiliation needs the WhatsApp team's approval

Consistency with external branding

A display name must have consistent branding with external sources (e.g., a company's website or marketing). An example for a product line named "Fresh Produce Cold Pressed Juices":

Accepted: Fresh Produce Cold Pressed Juices (how it is branded on your website)
Not accepted: Fresh Produce Juices (you changed branding by removing "Cold Pressed")
Not accepted: FP Cold Pressed Juices (you added an abbreviation to the company name inconsistent with external branding)

Clear relationship with your business

A display name must have a clear relationship with your business (must be referred to the business's website or external media references). For example:

Accepted: Name of a charity mentioned on a non-profit organization's website
Not accepted: Name of a charity not mentioned on any external websites

If the relationship between your company and the brand is not obvious, indicate the relationship using "by [company name]."

Not accepted: Fruit Snacks (Fresh Produce owns the Fruit Snacks brand but their association is not mentioned on any external websites)
Accepted: Fruit Snacks by Fresh Produce

Do not use the name of a management agency or another third party in your company's display name.

Not accepted: Alpha Agency for Fresh Produce

Correct formatting, in compliance with the rules set forth below

See formatting guidelines below
Formatting Guidelines
Your display name will be rejected if there are formatting errors so it is important to comply with the following rules. (Note: These rules do not apply if a business or an organization already brands this way. In that case, the display name may incorporate punctuation, capitalization, etc. that matches the external branding.)
Formatting Rule

Examples

A display name may not be in all capitals, must have grammatically correct capitalization, and should match the capitalization used in your business name.

For example:

Accepted: New City Computers
Not accepted: NEW CITY COMPUTERS

Note that this display name would be acceptable if the business already brands using all caps.

Do not change the spacing from the spacing used in your business name.

An example for a business called "Lil'Cupcakes":

Accepted: Lil'Cupcakes
Not accepted: Lil' Cupcakes (A space has been added between "Lil'" and "Cupcakes" when the external business name does not contain one)

Do not add any extra punctuation, emojis, or character symbols (such as trademark designations).

For example:

Not accepted: @New City Computers
Not accepted: New City Computers™

Do not add extra words to your company or brand name unless the words indicate:

country or region;
department or function; or
"Test" or "Demo" accounts.

For example:

Accepted: Fresh Produce Mexico
Accepted: Fresh Produce Customer Support
Not accepted: Fresh Produce Official Account

If you add permitted words, the first letter of the word must be capitalized.

For example:

Accepted: Fresh Produce Test
Not accepted: Fresh Produce demo

A display name must contain a minimum of 3 characters.

An example for a business, "KT Sir":

Accepted: KT Sir
Not accepted: KT

A display name may not be in URL format.

For example:

Not accepted: FreshProduce.com