2022.03.2 - Released on 25th Mar 2022
2022.03.2 - Released on 25th Mar 2022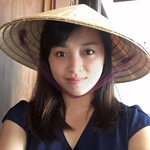 Updated by Nhi Luong
Release Version Note
Tested in the latest stable versions on windows:
Chrome: Version 99.0.4844.74 (Official Build) (64-bit)
Edge: Version 99.0.1150.39 (Official Build) (64-bit)
Firefox: 98.0.1 (64-bit)
Overall Updates
Improve performance in some parts of the system
Improve mobile responsive experience on almost screens
A new register screen for the trial user is released in app.wati.io that provides more detailed content.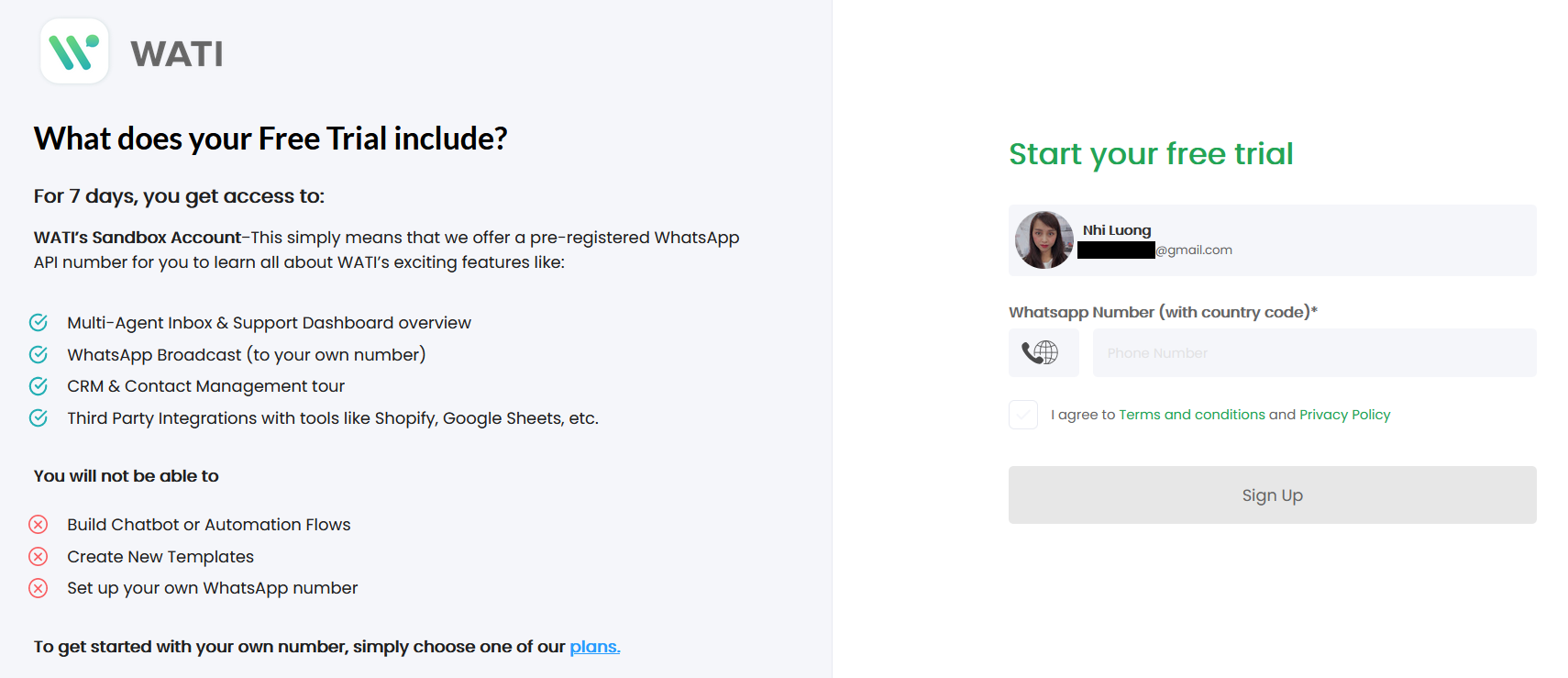 WATI Detail Updates
Team Inbox
We have a new feature to adjust the sidebar! So you can maximize the chat content area if you need.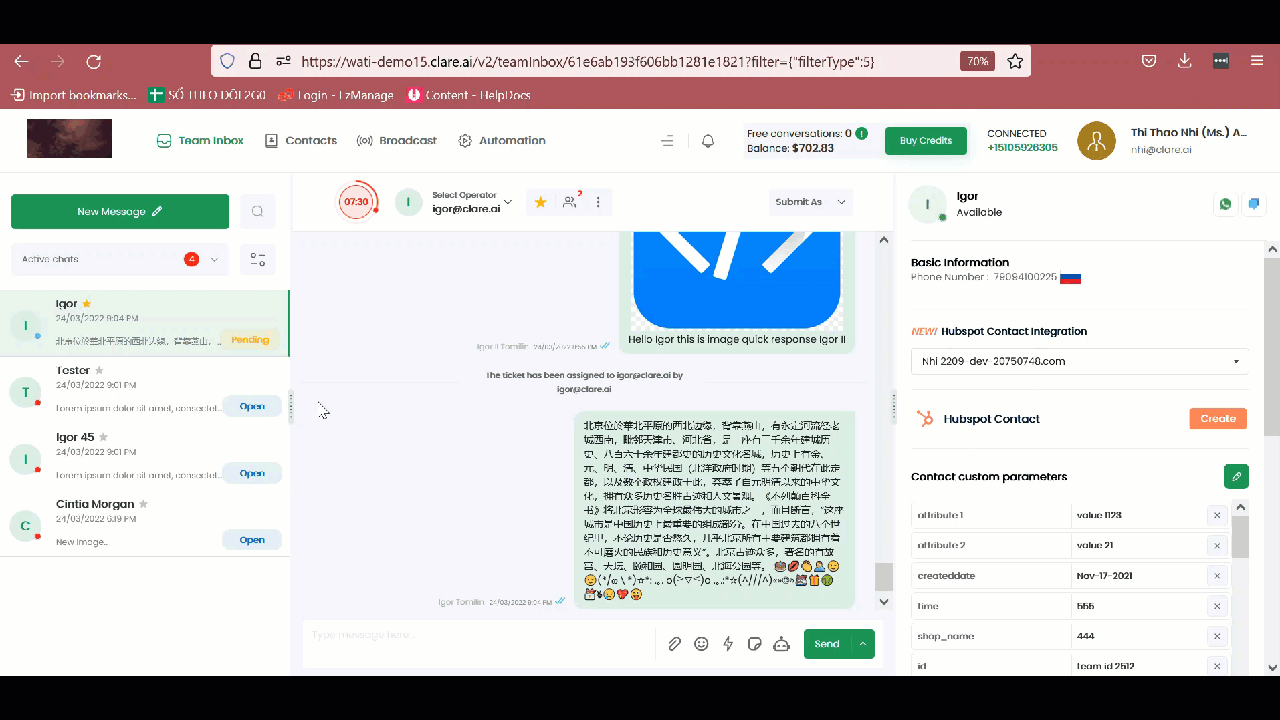 Broadcast
Enable the retry sending message process (maximum 5 times) when WhatsApp API is down and the user is sending a broadcast.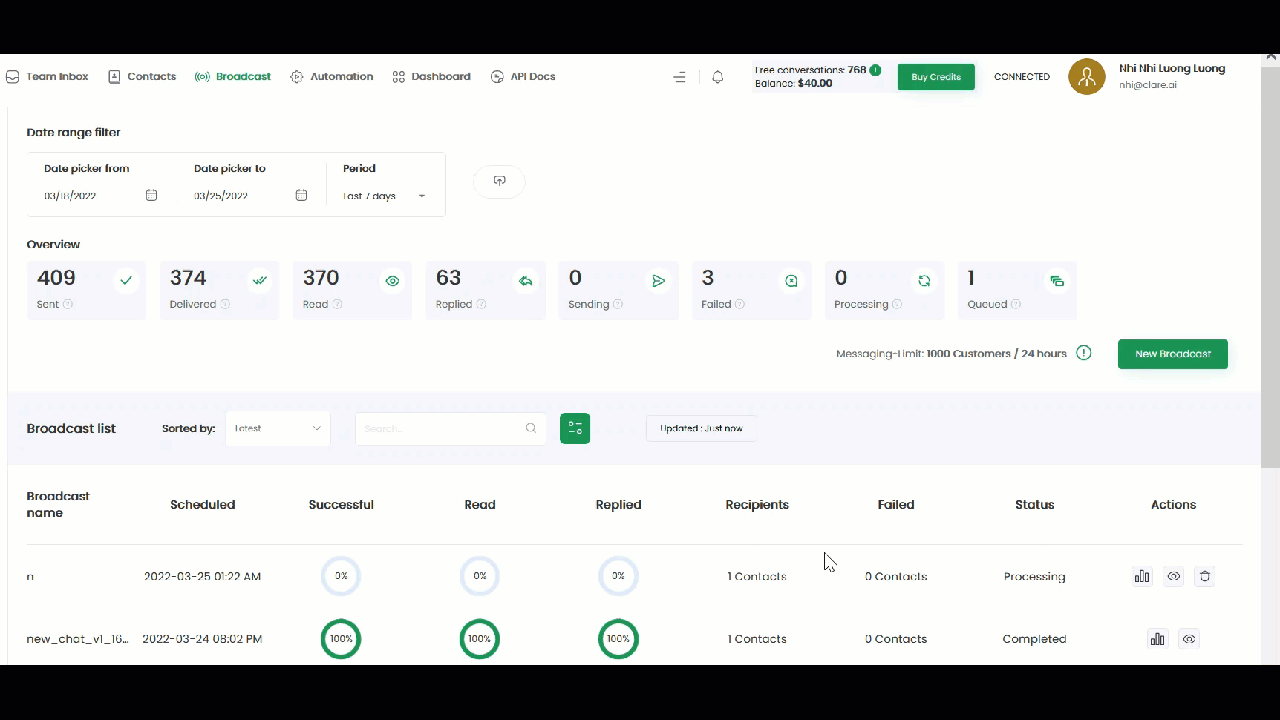 Integration
Woocomerce new UI has been released!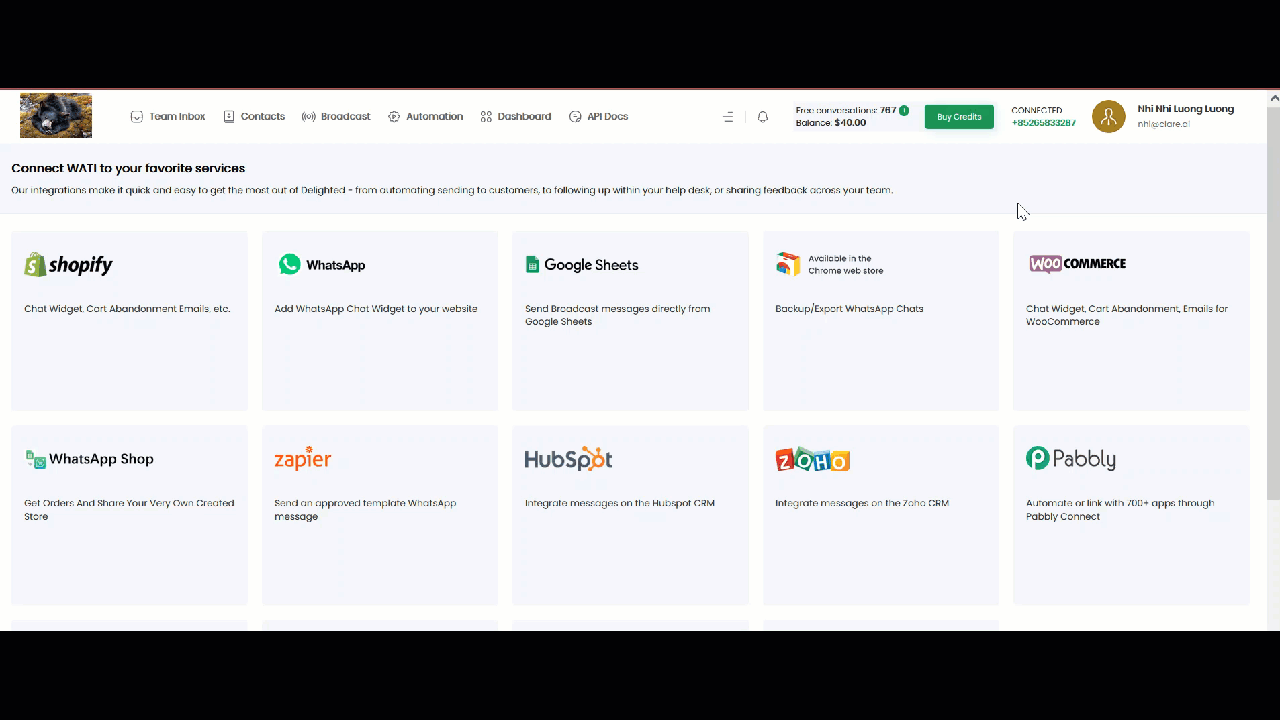 Allow other variables in templates when using Woocomerce automated messages.
WATI Bug Fixes
Fix the issue that broadcast showing 0 contact