How to change your display name on WATI
How to change your display name on WATI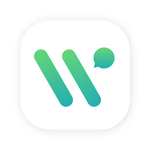 Updated by Helpdesk
Accessing Your WhatsApp Manager
We have already created an article to help you out, visit this link here and access your WhatsApp Manager.
Changing Display Name
Access your WhatsApp Manager by clicking on the button "Whatsapp Manager" below on the page: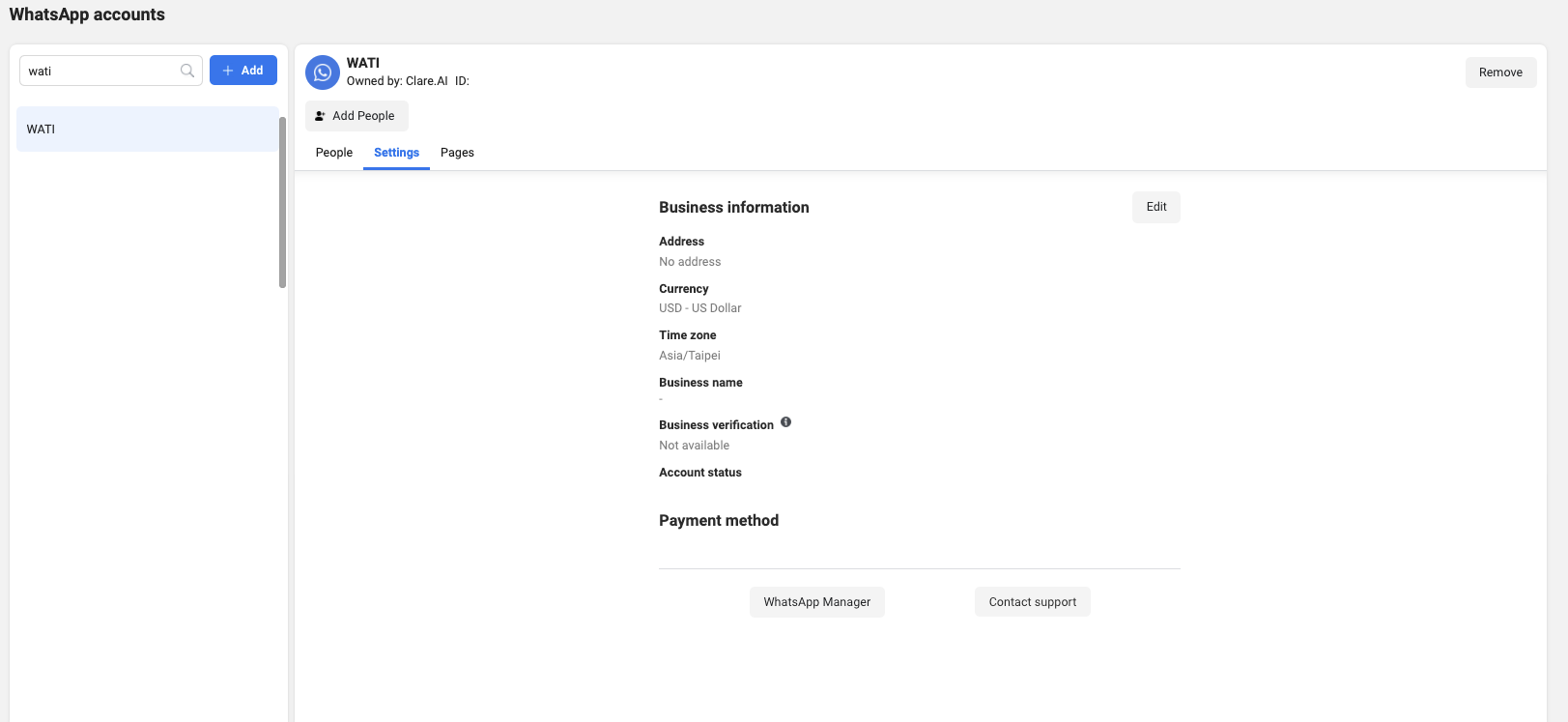 On your WhatsApp Manager you will see a screen like this: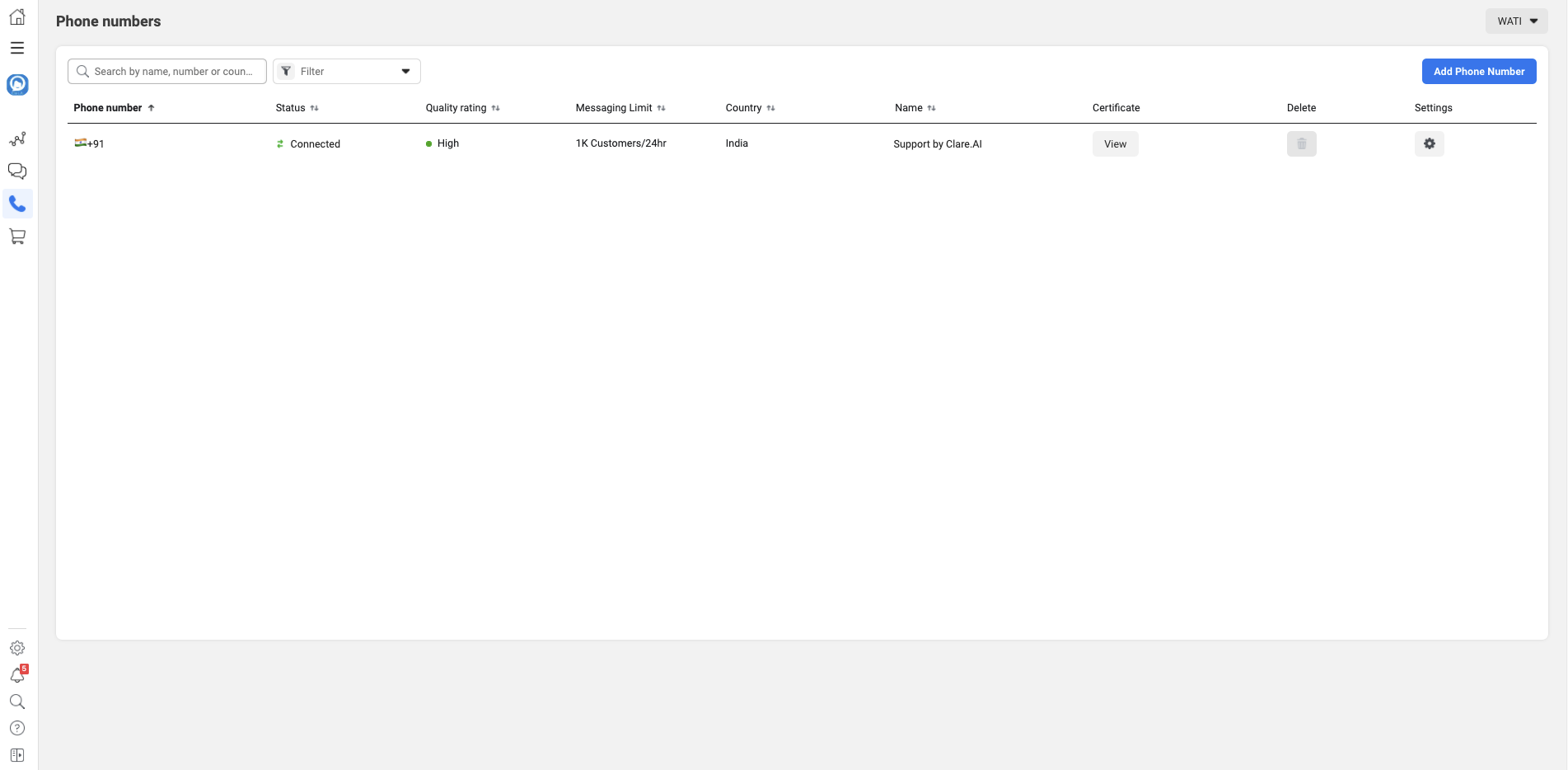 A user can change their display name directly from the WhatsApp Manager. Just simply click on the "Edit" icon next to a display name and once changed it will undergo a resubmission procedure.

After clicking on the edit icon a screen like this will appear: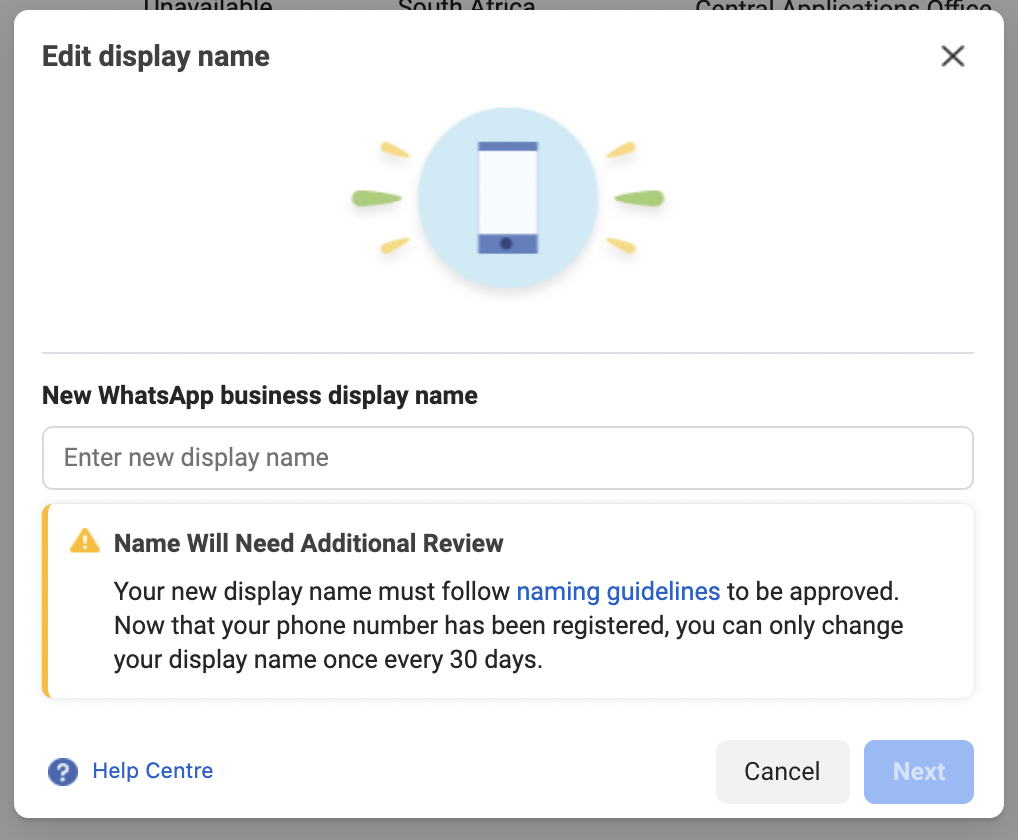 It will take about 1-2 days for Facebook to approve the display name and you will get notified by email.
If Display Name gets Rejected?
On your WhatsApp Manager, if the display name gets rejected the certificate status will change to "Name Not Approved." which can be reassured by WATI(BSP). There is still room for resubmission of a new display name so simply repeat the steps to edit the current submission and change the name.
Once your new display name is approved, please reach out to WATI and we will help you update your display name. If it is rejected, please re-submit a new display name by clicking the edit icon again.

Display Name getting approved
You do not have authority to see the certificate and your BSP will help you to check the status which will look something like this: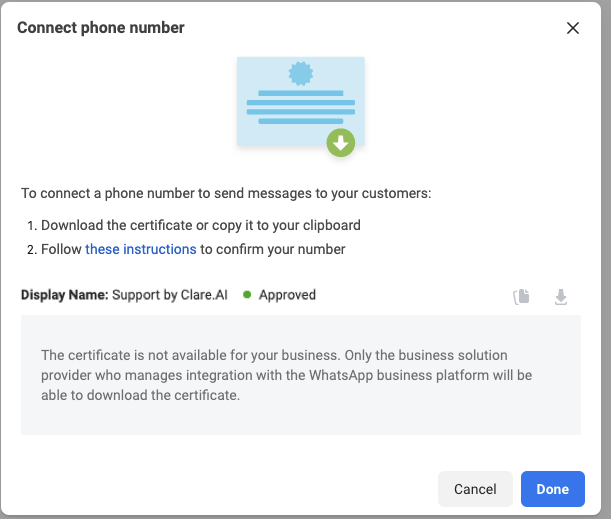 Thank you