How to add operators and create teams
How to add operators and create teams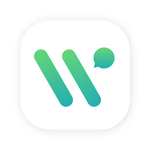 Updated by Helpdesk
We have stopped using hello@wati.io for contacting customer support. Please email us at support@wati.io for any support/technical queries or at billing@wati.io for any billing issues.
You can add more users to your account using the WATI Dashboard.
Please follow these steps to add a user:
On the top panel on WATI, select 'User Management'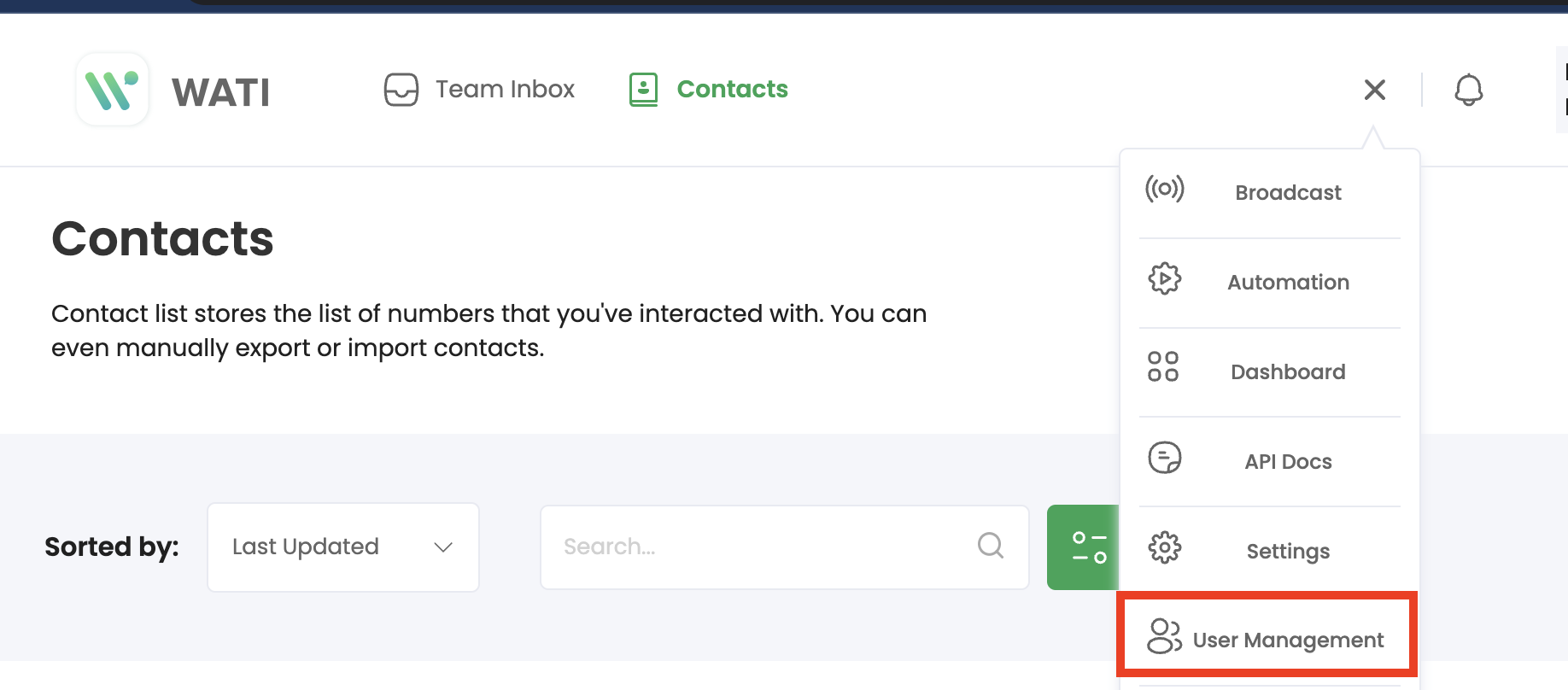 On the next screen, click on the 'Add User' button (make sure you are in the "Operators" section)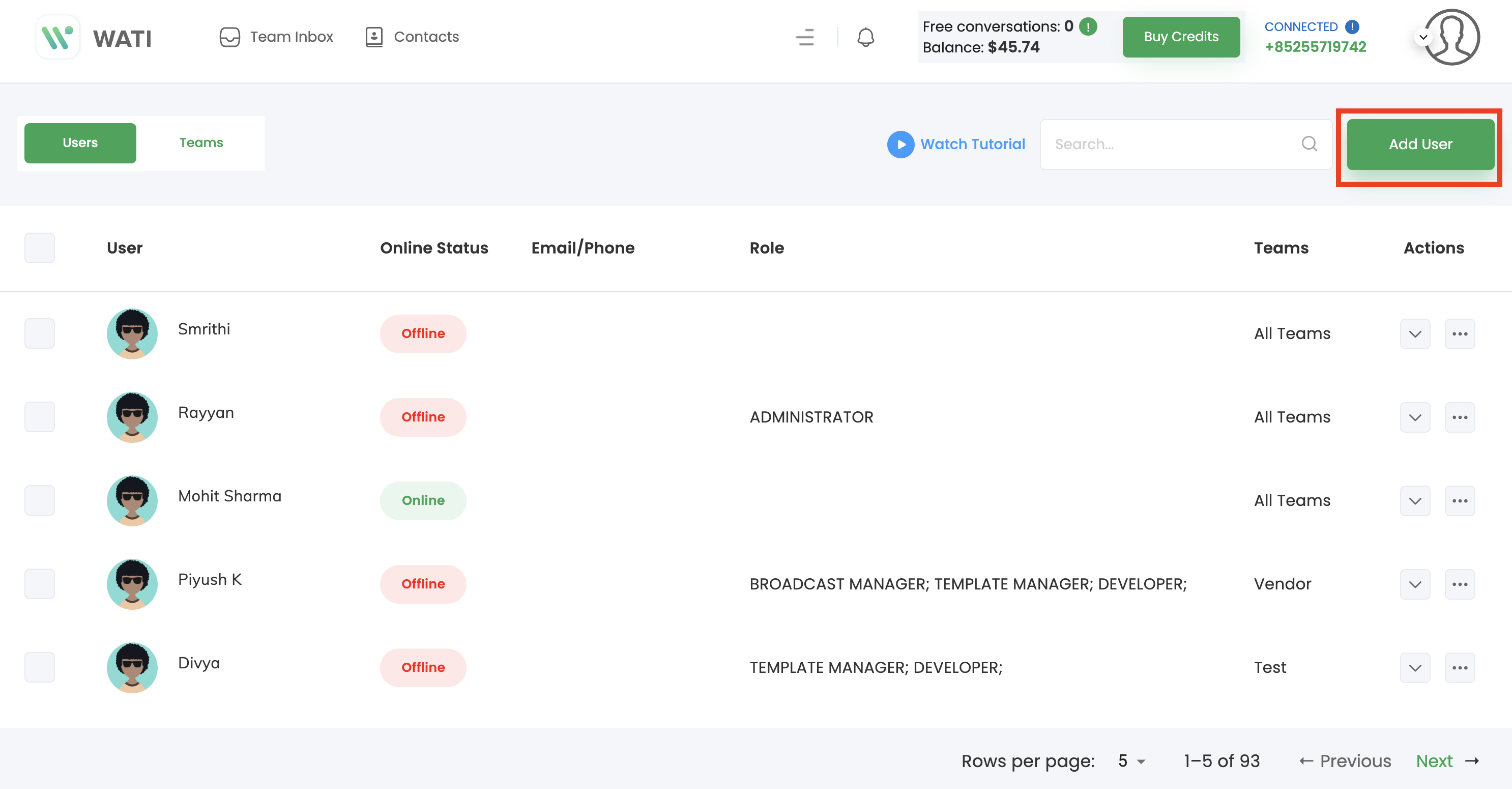 Fill in operator details and click the 'Save' button.
Remark: If you have met the upper limit of users, you will need to upgrade to add more users. Please contact billing@wati.io