Mobile version 2.8.0 - Released on 8th Apr 2022
Mobile version 2.8.0 - Released on 8th Apr 2022
Updated by Nga Tran
WATI Mobile Enhancements
Default Automation: From previous Mobile version, we have added several preview pages for features that are not available to use in mobile app. "Contact" menu is the mostly clicked, followed by "Automation". In version 2.8.0, we enhance to allow user accessing Automation module to view detail setting and also can turn on/turn off setting, add new auto reply material. Please notice that, the design don't have any "Select material" dropdown as we have in web, every time when user turn on or edit an auto reply, a new material will be created. Following is how Automation module displays on mobile: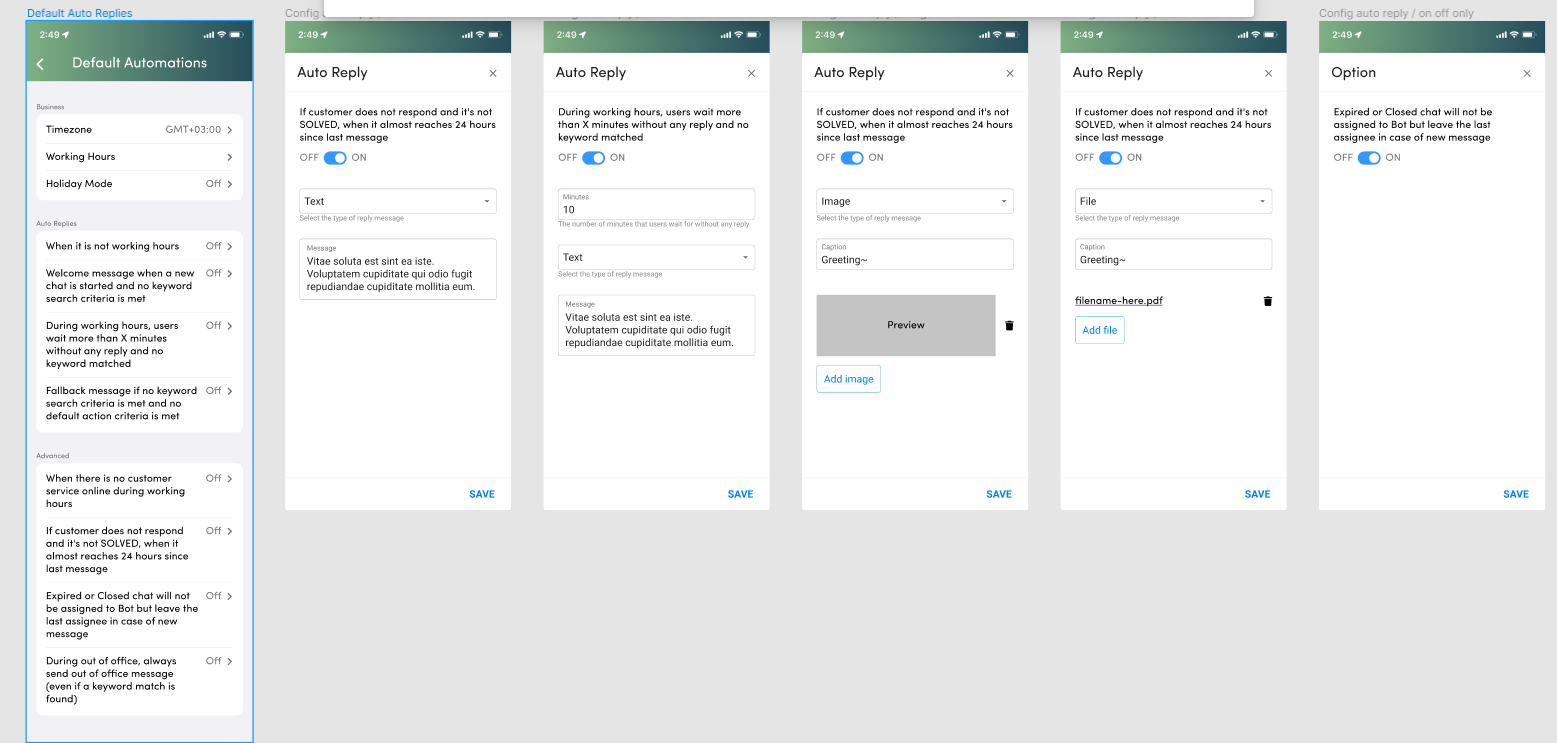 Broadcast list: When user clicks to Broadcast in the left hand side menu, mobile will show the list of Broadcast with default filter is the last 7 days. User will be able to:
- search/sort/filter by Broadcast status
- Click to each Broadcast to view detail about Broadcast Name, Scheduled send time, Template Message, Status, Statistics, selected Contacts.
- For Pending Broadcast, you can choose to Edit or Delete it.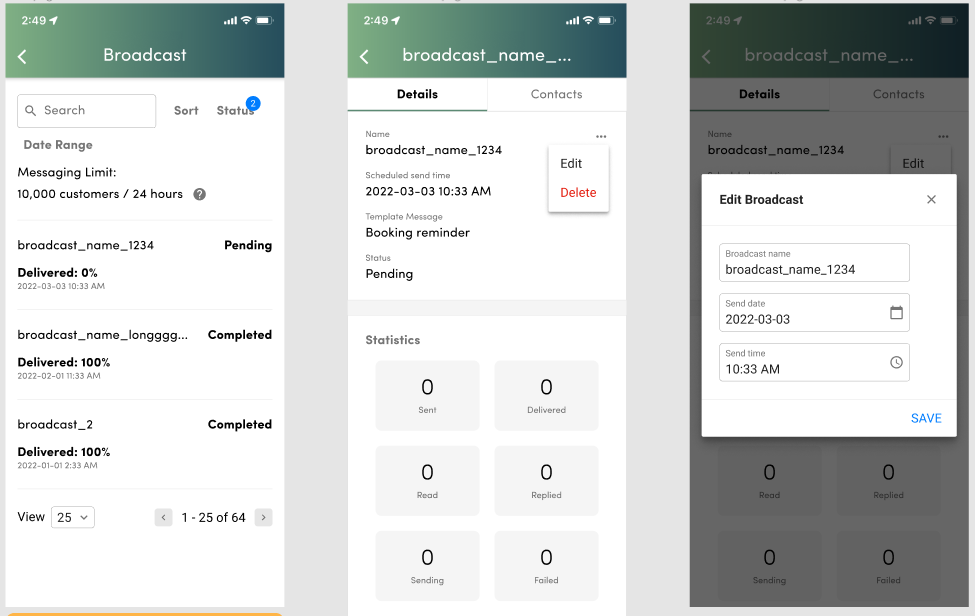 In case there is no Broadcast in the list without any search/filter, mobile will display the existing Broadcast tutorial page.
Enhancement about permission to view mobile menu bases on each user role. If user has Operator role, he will be only view the following menu: Chat, Quick Replies, Notification, Settings. If user has role External Admin, Internal Admin, Trial then they can view all.
Facebook SDK version is upgraded.
WATI Mobile Bugs fixes
Fix crash issue on the layout of Quick Reply Item.
Fix issue that Template message status still Pending while WhatsApp already received.
Fix issue Conversation is not cleared from Solved list when changing status from Solved to Blocked.
Fix layout issue of Quick Reply in Preview page of Android mobile.
Fix the issue while mobile did not support the custom params on the template header.