How to change language for WATI?
How to change language for WATI?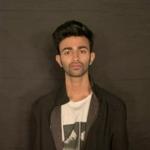 Updated by Prabhansh Jain
Changing The Language
Language is very important for your WATI Dashboard, and we have quite some options to choose from we have English, Chinese, and Spanish. Moreover, changing the language is fairly easy.
In WATI you can change your language for:
Your Organization
Yourself
Here is a step by step guide to do both.
Step By Step Guide:
For Individual
Go to your WATI Dashboard, click on your avatar -> change info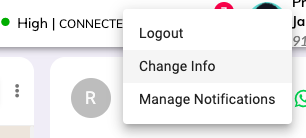 After you click on Change Info, under that you may see Language.

You may then choose the language you want to set or you can also choose Default, where Default is English.
Finally, You may click the blue button which says Save Changes.

For Organization
Go to your WATI Dashboard and navigate to "Settings"

Under Settings, Click on "General".

In general, you may find the language tab.

Now you may easily choose English, Chinese, or Spanish.
After selecting your preferred choice, click on the save changes button down below.

WATI supports multiple languages, so if you need any other translations, we need volunteers to help translate. Please email us at hello@wati.io
Thanks