2020.09.1 - Released on Sept 2020
2020.09.1 - Released on Sept 2020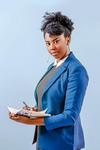 Updated by Dayana
Release Version Note
Tested in latest stable versions on windows:
Chrome: Version 85.0.4183.102 (Official Build) (64-bit)
Edge: Version 85.0.564.51 (Official build) (64-bit)
Firefox: 80.0.1 (64-bit)
IE 11.1082.18362.0
WATI Web Enhancement
Support multi-languages localization: Currently support English, Chinese, Spanish. Admin can setup the language of the system and users can also change the language setup of their own account.
Support to allow two more filters in Team Inbox screen: Filter by Assignee & Filter by Status along with existing Filter by Attributes.
Allow admin to update the password for user from Operator Management screen
Allow operators to select the existing topics or create new (instead of inputting manually as previously).
New Enterprise Feature - Security Bundle
Support to delete conversation:

Individual conversation deletion: User can click into detail conversation and select the three dots button to delete that specific conversation
Bulk conversation deletion: by manually search and delete (categorized by text, media, contacts and follow specific time) or by automation deletion (categorized by text, media, contacts and run daily at each specific time)

Support setup whitelist IP: System support to setup list of allowed IP addresses that can access WATI