What are the costs of sending Business Initiated and User Initiated Conversations?
What are the costs of sending Business Initiated and User Initiated Conversations?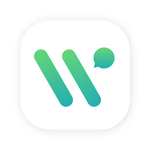 Updated by Helpdesk
Meta is changing their pricing model from June 1st 2023. This will affect our pricing model too. Please watch
this space
for more details.
Estimating the cost of Business Initiated and User Initiated Conversations
WhatsApp has switched from a notification message-based pricing model to a conversation-based pricing model, Click below to learn more:
Important things to remember:
Free 1000 conversations applicable only for service (user-initiated) conversations every month for all products and plan types.
This will be renewed every 1st month, regardless of the client's renewal date
Example: The client's subscription will be renewed every 16th of each month. The free conversations will be always renewed on 1st date of each month.
Note - Starting 1 June 2023, free conversations will only be applicable on service conversations (or, User-Initiated Conversations). Business-Initiated Conversations will not count in the free conversations.
A minimum 10 USD credit top-up is a must.
What if my free 1000 convo has run out?
If you have exceeded the 1000 free conversations, you can top up your WATI account or there might be 2 possibilities:
You send more broadcasts:
You will be charged a Business-initiated rate as per the template category you have used. Each conversation last for 24 hrs, after which it will be counted as a new conversation.
To know more, read this:
Your contact initiates a conversation with you first
You will be charged a Service (user-initiated) rate if only you replied to them too per 24 hours.
Please use the calculator below for a better estimate of our charges.
Please input the correct number of utility broadcasts, authentication broadcasts and marketing broadcast numbers. You will also need to enter the number of service conversations, which is nothing but the user initiated conversations.