Phone Number Disconnected
Phone Number Disconnected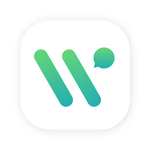 Updated by Helpdesk
In rare instances, your phone number may be disconnected from your WATI Account.
It may happen when -
WATI has lost access to your WhatsApp Account
To connect your phone number, you need to complete 2 steps -
Connect your WhatsApp Business Account (WABA) using the link on the "Reconnect Now" button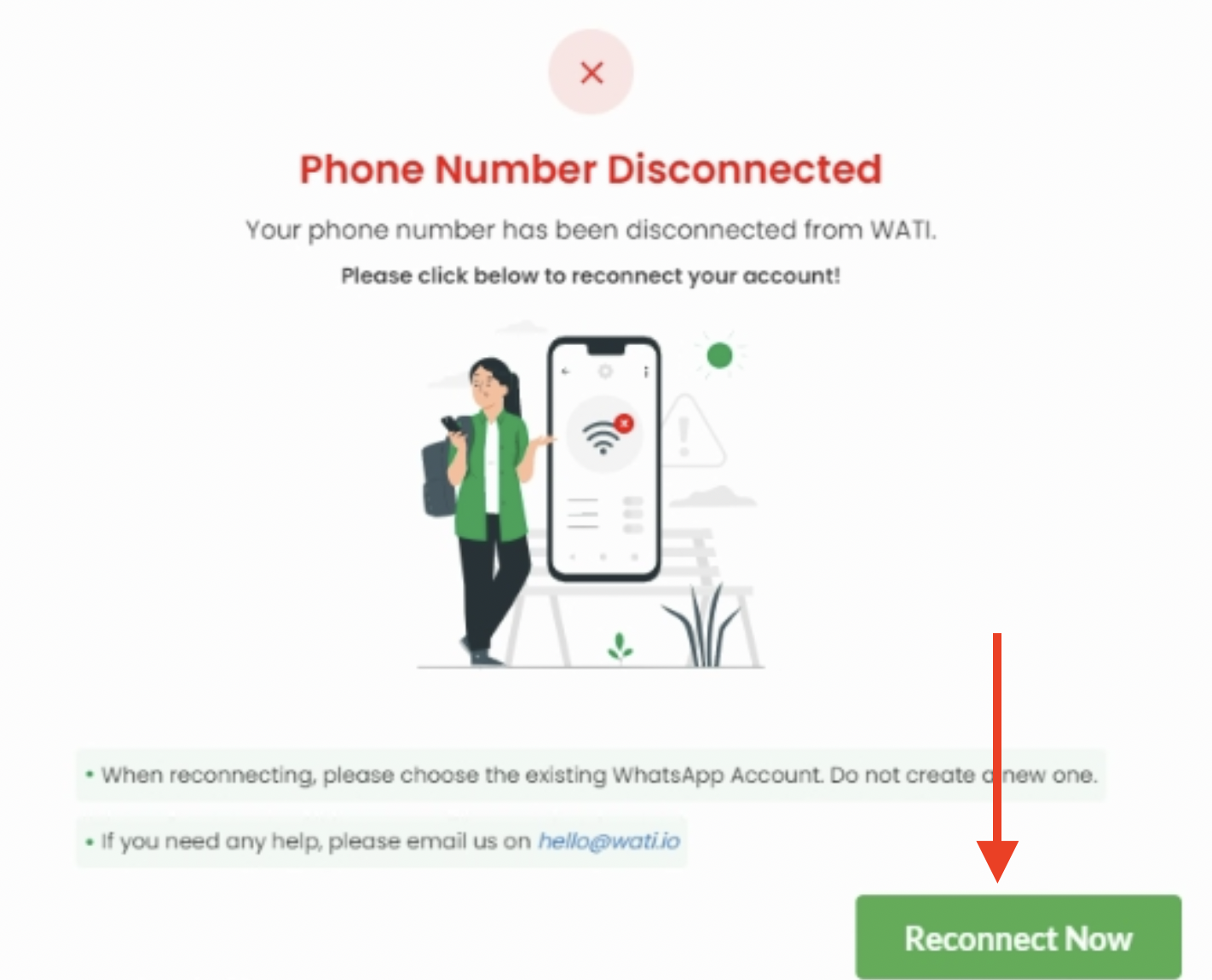 You will be prompted to connect your Facebook account first, then link your existing WhatsApp Account.

Please do not create a new WhatsApp account. Use the existing account.
Verify your phone number via Phone Call or SMS
You will not be able to trigger verification code from WhatsApp interface.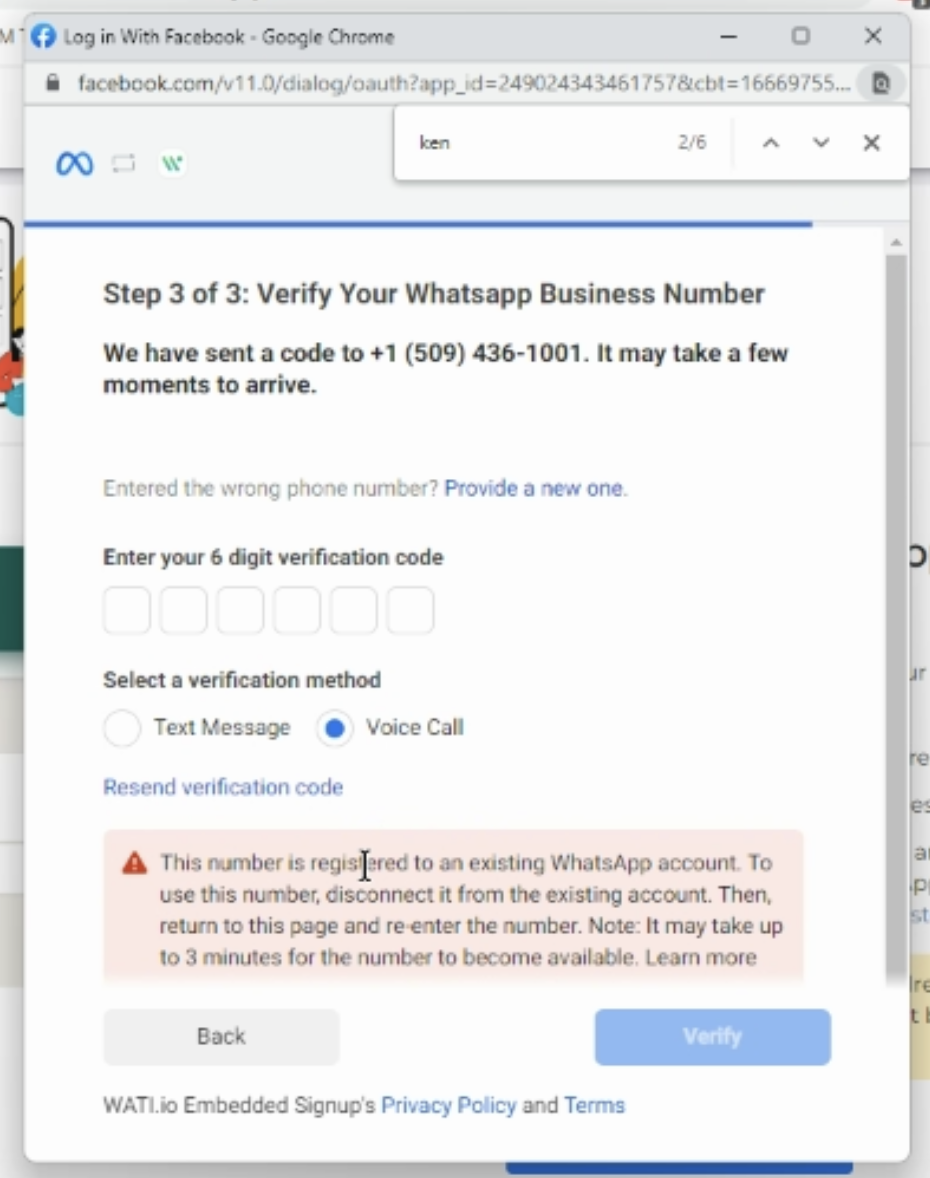 To trigger verification code, you must return on WATI and go to the number verification step -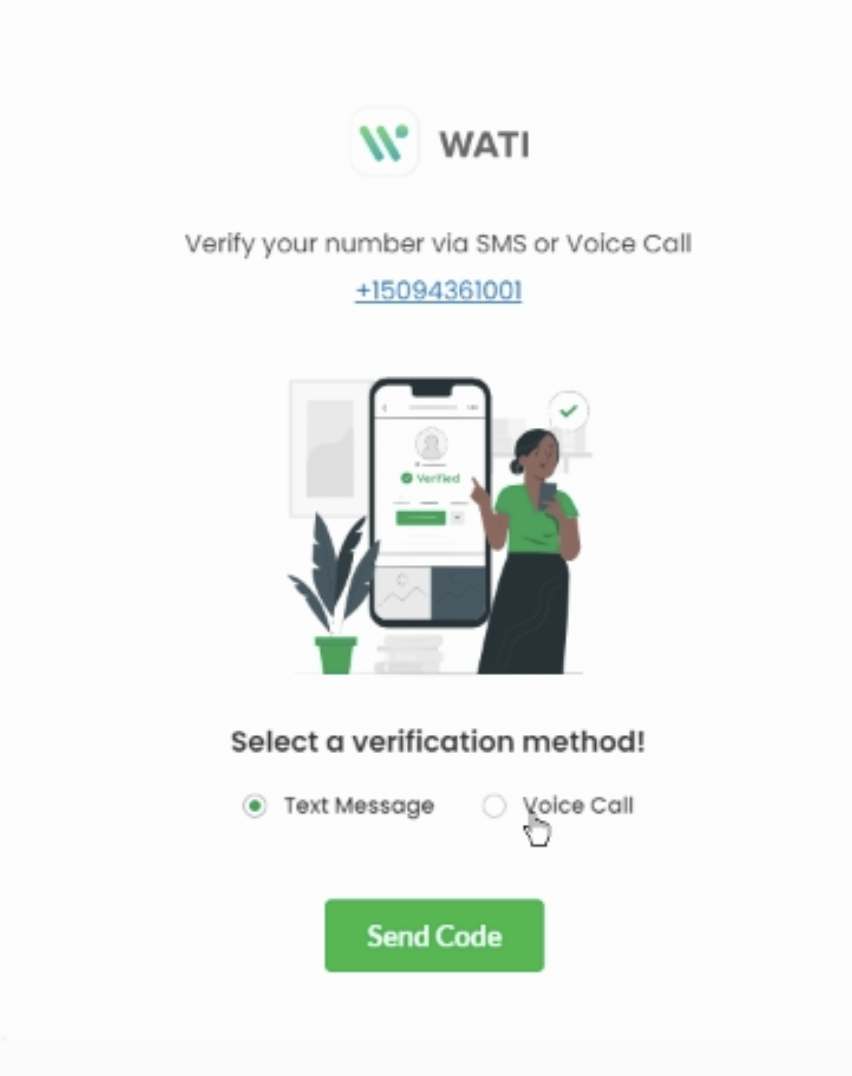 Once your number is verified, your account will be connected to your phone and your account shall be ready to use.