Mobile version 3.5.0 - Released on 18th Apr 2023
Mobile version 3.5.0 - Released on 18th Apr 2023
Updated by WATian support
WATI Mobile Enhancements
Introduce new behavior when new environment is provisioned but phone number is not yet connect:
For Instant WATI Project, upon subscription payment is completed, a New WATI is provided immediately to customers.
However, the embedded Sign-up is NOT Yet Started/Complete. Hence,
- There is no Phone Number is connected
- And Customers cannot send or receive messages.
Mobile has been designed to address above situation as below: New Message button and icon are not clickable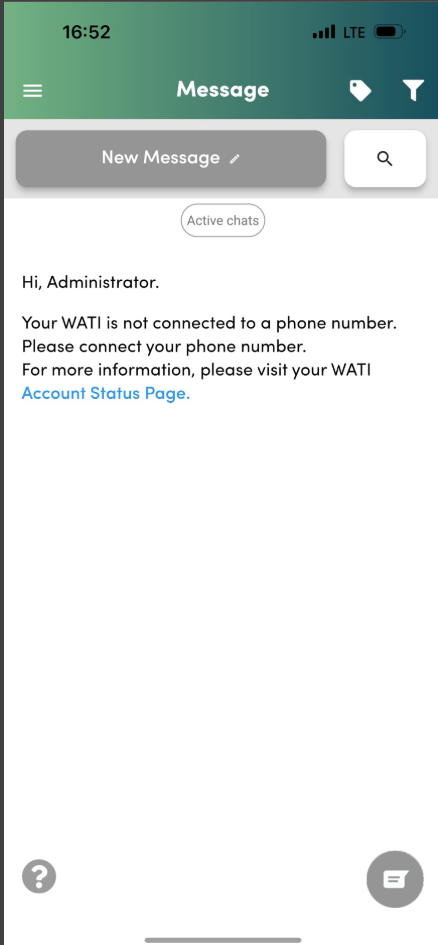 Support Product message in WATI Mobile App: User will be able to view Product messages in Team Inbox chat as following example: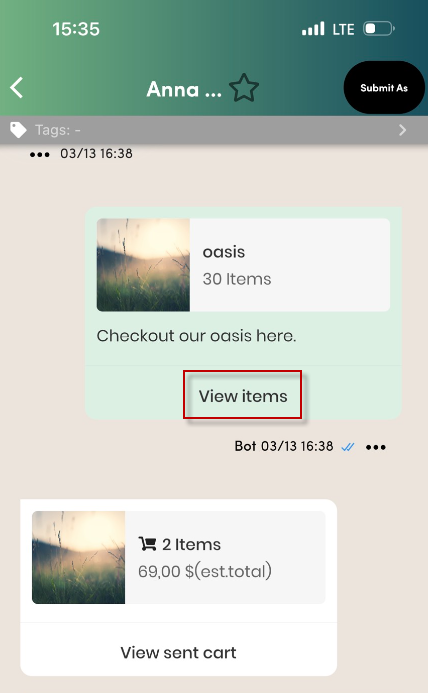 WATI Mobile Bugs fixes
Fix the issue which Contact status is not hidden on Cloud api environment.
Fix the issue which Quick Replied is shown duplicated, search function doesnot work correctly.