Key Differences Between WATI CRM and WATI WhatsApp API Gateway
Key Differences Between WATI CRM and WATI WhatsApp API Gateway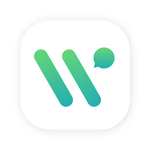 Updated by Helpdesk
Key Differences Between WATI CRM and WATI WhatsApp API Gateway
Facebook launched the WhatsApp Business API back in 2018. Instead of providing API directly to every business, they partnered with 40+ third-party solution providers including Clare.AI allowing them to: 
Build their systems on top of the WhatsApp API, 
e.g. WATI CRM (WhatsApp Team Inbox)
Distribute the WhatsApp Business API to more businesses, 
e.g. WATI API Gateway
Official WhatsApp Business Solution Providers (BSPs) like Clare.AI help businesses communicate with their customers on WhatsApp for the approved use cases of customer support and time-sensitive, personalized notifications.
Now, every business that wants to implement the WhatsApp API in their systems has two options:
1. They can use our in-built WhatsApp API Solution i.e WATI CRM. This also includes access to APIs to send WhatsApp messages and webhooks to listen to the incoming messages.
2. They can take WATI WhatsApp API Gateway to build their systems according to their use cases.
Seems complex? Let's make it easiest to understand.
| | |
| --- | --- |
| WATI CRM | WATI WhatsApp API Gateway |
| Get access to a team inbox solution built by us on top of WhatsApp APIs | Get access to WhatsApp APIs to build your own systems |
| Includes User Interface for non-technical users | No User Interface is provided |
| A complete No-Code Solution | Requires developers for setup |
| WhatsApp API approved Business Number is provided | Only official Whatsapp APIs are provided |
| Suitable for businesses that want to enrich their customer experience on WhatsApp using a multi-agent support platform | Suitable for businesses that want to build their own solutions according to their requirements |
What is WATI CRM?
WATI (WhatsApp Team Inbox) CRM is a complete no-code solution built on top of WhatsApp Business API. It provides businesses with a platform from getting a Facebook-approved WhatsApp Business account to all the features like CRM, multi-agent dashboard, customer support management, chatbot, and other integrations.
What is WATI WhatsApp API Gateway?
Some businesses want to build their solutions over WhatsApp Business APIs but Facebook no more provides WhatsApp Business APIs directly. 
Facebook recommends partnering with its official BSPs to get WhatsApp APIs. Hence, being an Offical WhatsApp API BSP, WATI further provides WhatsApp Business APIs to ISVs (Independent Software Vendors). 
These ISVs either build their product for their WhatsApp Business API or further build their systems like Chat Management & Agent Dashboard to provide an Official WhatsApp API approved account to their own customers.
WATI WhatsApp API Gateway enables businesses to get their own WhatsApp Business APIs.
What are the Features Of WATI CRM?
WATI CRM is a feature-rich platform that takes care of the need of the businesses that communicate or want to communicate with their customers on WhatsApp.
To support the customers with a smooth experience on WhatsApp here are the Top Features of WATI CRM:
Multiple Agent Dashboard: Businesses can run their customer support in real-time on WhatsApp. Multiple agents can work on a single WhatsApp business account simultaneously to make customer support effective and efficient. 
No Code Chatbot Builder: Businesses can implement a chatbot on their WhatsApp business number to automate customer support. The chatbot will handle your customer support even during non-working hours.
Broadcast Messages: Using the WATI dashboard, businesses can broadcast personalized messages to their customers. There are a few rules to look at before broadcasting a message. Read Here.
Custom API Support: If a business wants to send transactional and reminder messages using its APIs, it can easily integrate APIs with WATI CRM.
Contact Management System: A complete contact management system allows businesses to easily filter, add or delete their WhatsApp contacts.
Integrations: Easily integrate with applications like Shopify, Google Sheets, Zapier, and more.
What are the Features Of WATI WhatsApp API Gateway?
WATI WhatsApp API Gateway provides access to all the WhatsApp Business APIs to businesses. Businesses can build their own systems using these APIs as discussed above. 
It gives businesses the flexibility to build and integrate with their own solutions as it's a code and businesses can customize and implement it according to their need.
Businesses have access to Rich Media Templates such as images, videos, documents. They can also send interactive buttons such as quick reply buttons and call to action buttons.
What are the Limitations Of the WATI WhatsApp API Gateway?
WATI Gateway provides access only to the official WhatsApp APIs hence most of the features of WATI CRM will not be available.
Businesses will need developers to build their own systems on top of WhatsApp APIs.
It does not include a UI Interface that allows businesses to see incoming messages and reply to messages. All the interface has to be built by the businesses themselves.
Conclusion:
Though the purpose of both the solutions is to provide access to the features of WhatsApp Business APIs, their use cases are a way different from each other.
WATI CRM is ideal for non-technical operators and business users who want to communicate with their customers using their WhatsApp Business accounts. It requires no coding and businesses can easily set it up for their requirements.
WATI WhatsApp API Gateway provides access to official business APIs but doesn't provide an Interface over that. Businesses that can build their own solutions can leverage the benefits of the WhatsApp API Gateway.