How do I add a new Broadcast?
How do I add a new Broadcast?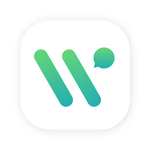 Updated by Helpdesk
There are several ways to add a news broadcast. 
1. Add new broadcast from Broadcast History screen for a list of selected contacts:
Click "New Broadcast" to schedule Template Message Broadcast.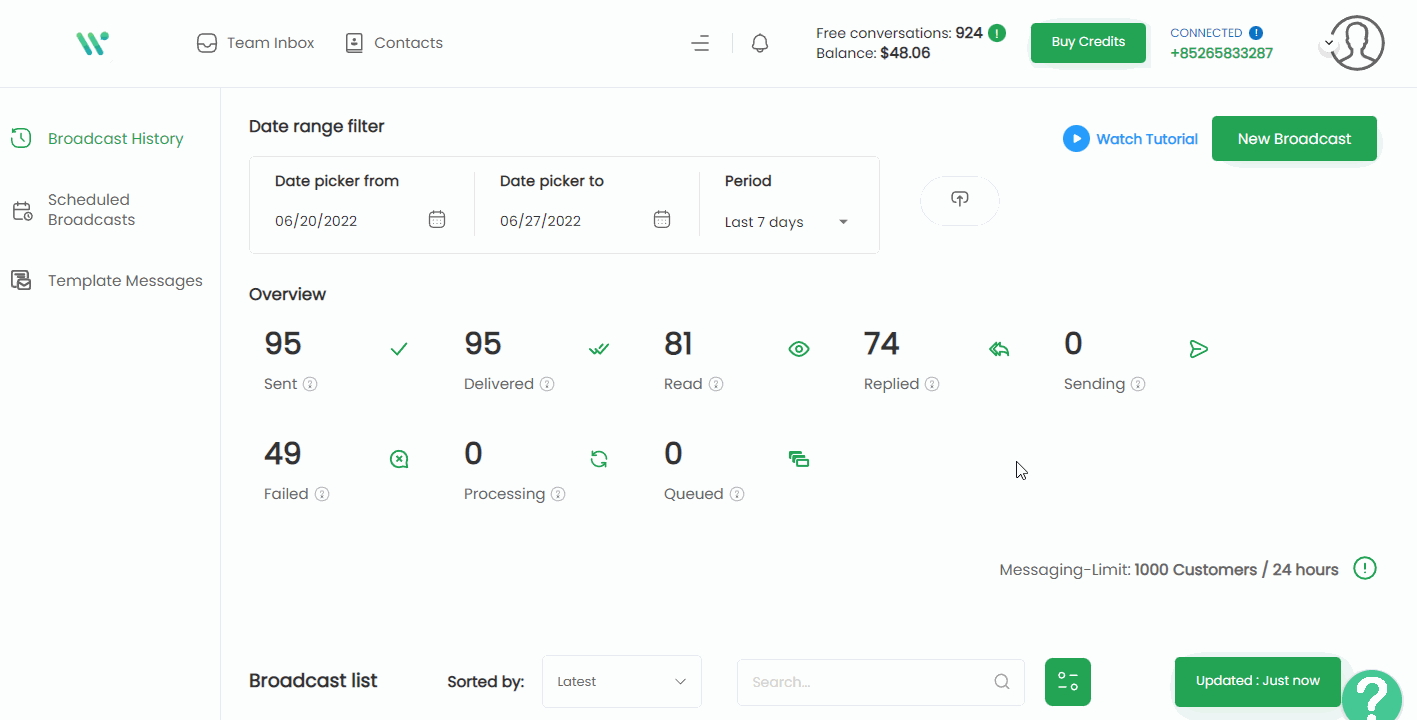 Follow the steps below to add a broadcast:
Enter Broadcast Name

Select an approved Template Message

(can be searched through)
Specify the media header if selected template has media header (it can be changed)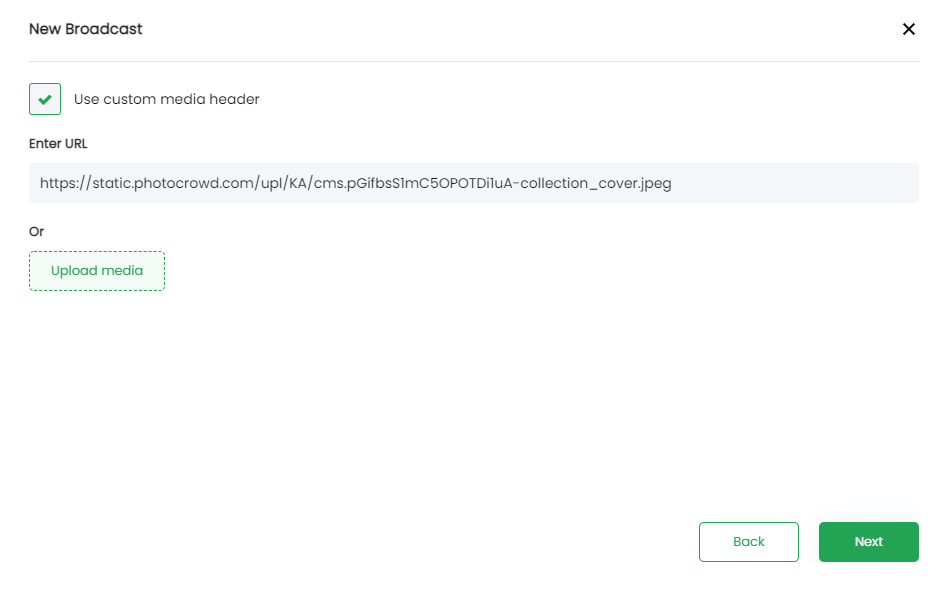 Import contacts from xlsx or choose contacts from your contacts list (can search and filter through)
You can upload a list of receivers from Excel. Use the sample format for contact upload:

Contact list can be searched through by name and phone number of the contact

If filter is used, then click "Add new Segment +" to choose Attribute and conditions for filtering


Contacts from the contact list can also be ordered by Name, Phone and Allow Broadcast parameters in descending and ascending order. Click the name of the column to change ascending to descending order and vice versa

To choose all contacts on the page or all contacts in your WATI env you can click this checkbox and then this message:

For convenience you can change number of rows per page in contacts list

On the screenshot above you could also choose your broadcast to be sent immediately or schedule it for a specific time. If "Schedule for a specific time" is chosen, set a time when broadcast will be send

Now click "Add Broadcast" button and you're good to go. Newly created broadcast will appear either in Broadcast History immediately or in Scheduled Broadcasts list (if scheduled)

2. You can also add new broadcast directly through Team Inbox.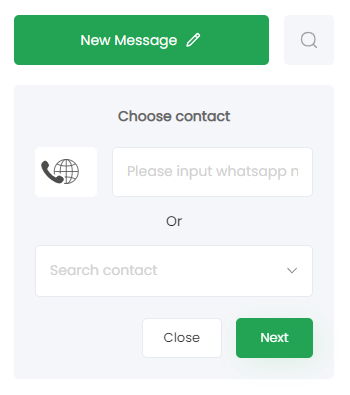 After input the pen icon, the popup will be displayed asking the user to select existed contact or input a new number. Note: this number must be a valid Whatsapp number.
Then click Next, for the system to allow the user to select the approved template.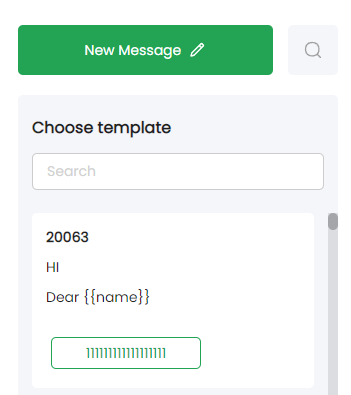 And after that system will ask the user to fill in the required parameter. If the parameter of this customer (in his attributes) has already had data, it will be shown as default.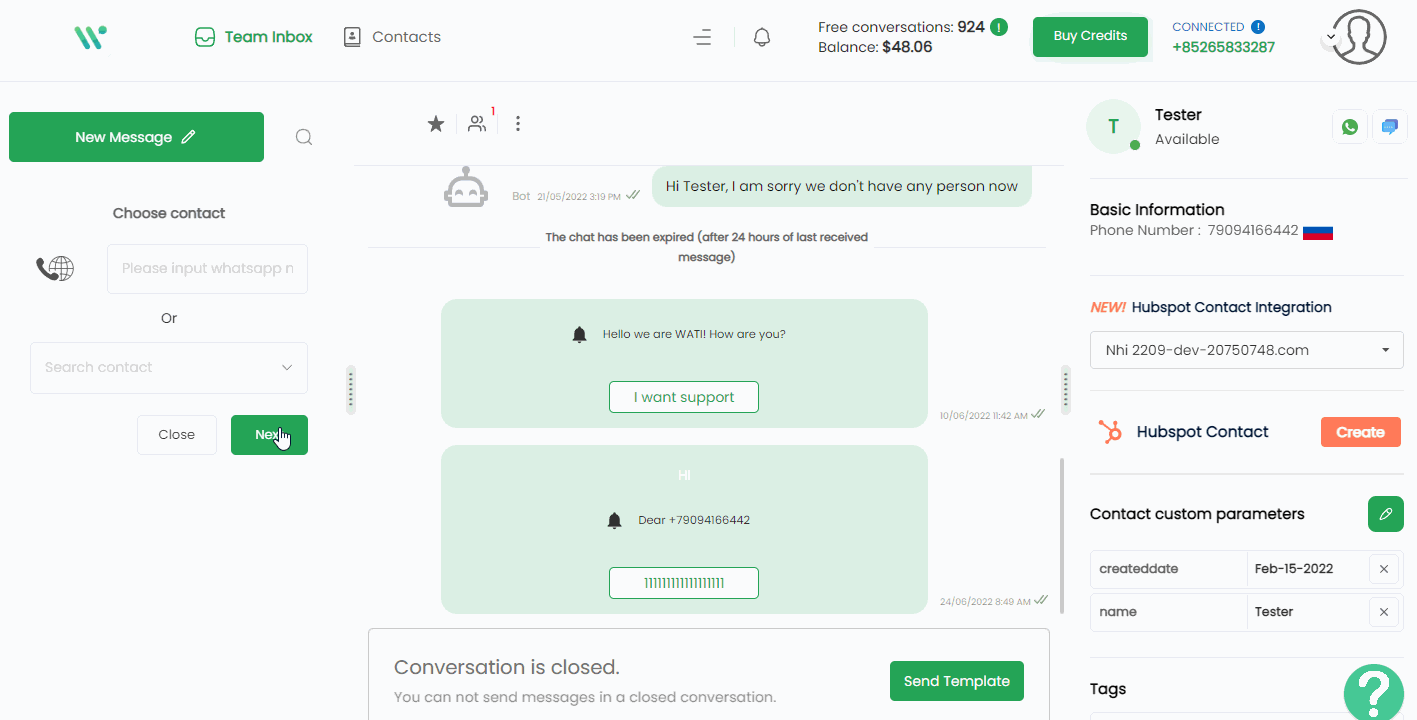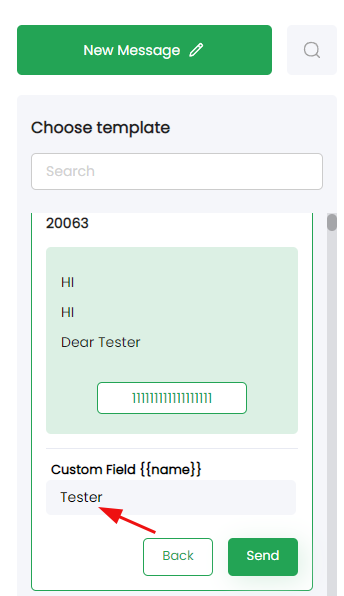 3. Add new broadcast from Team Inbox screen to send message to an active chat:
For an active chat, there is a button above "Send" that can be displayed if clicked on the arrow:

Click "Template" button, select one of the approved templates, fill the parameters (or it will be filled from contact's attributes) and the template can be send.
4. Add new broadcast from Team Inbox screen to send message to a pending/solved/expired chat:
Instead of chat input field, system will display the button "Send template". 

After selecting that button, the system shows a list of the approved templates. Users can search and select from the list, fill in required parameters in the next screen and that's it.